Trump Must Reconsider Stance on Trade, EU's Katainen Says
By and
EC's Katainen calls in interview for a "pragmatic" Brexit

Katainen says the world cannot afford rising protectionism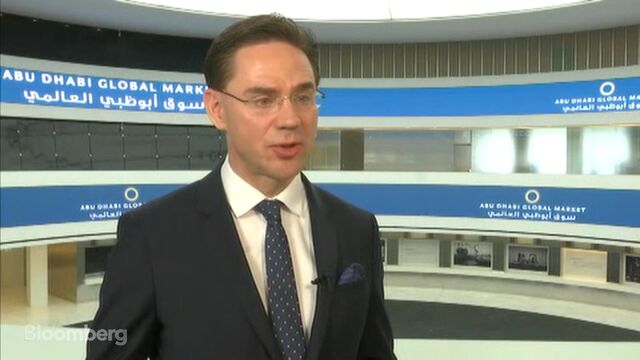 U.S. President Donald Trump needs to abandon his protectionist tilt and keep alive a push for a trans-Atlantic trade accord that would expand the world's biggest economic relationship, a top European Union official urged.
European Commission Vice-President Jyrki Katainen said walking away from plans to eliminate tariffs on goods shipped between Europe and America would deal a blow to companies on both sides of the Atlantic.
"We do encourage the new U.S. administration to take another look and consider the benefits of free trade," the former prime minister of Finland said in a Bloomberg TV interview Monday from Abu Dhabi. "The world cannot afford protectionism."
Trump has lashed out at market-opening initiatives such as the planned Trans-Atlantic Trade and Investment Partnership, or TTIP, and in his inaugural speech pledged to follow an "America first" economic policy, calling on his countrymen to "buy American and hire American." Katainen said the EU has acknowledged that TTIP will probably be "put in the freezer" as a result -- a prospect that's "quite worrisome."
EU and U.S. trade officials have spent three years negotiating a deal to eliminate tariffs on goods, enlarge services markets, open public procurement and bolster regulatory cooperation. The two sides have held 15 rounds of talks since 2013. The last round took place in October in New York.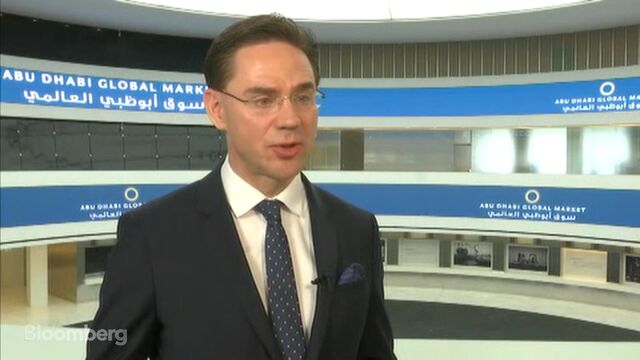 "Free trade agreements make it possible to have a level playing field," Katainen said, asking U.S. authorities to kick-start negotiations that would also help American companies to sell their products in Europe. The EU "still believes in free trade and we are negotiating with 20 different jurisdictions on FTAs and investment agreements," he said. The commission is the 28-nation EU's executive arm in Brussels.
Pragmatic Brexit
Separately, Katainen echoed comments from other EU officials to say he was upbeat about the continent's growth prospects, despite the U.K's decision to leave the bloc. "The referendum in the U.K. raised uncertainty, but the reality is the European economy is growing faster than ever in the last few years."
Discussions on the terms of the separation are expected to start in March, after the British government formally notifies the EU about its intention to secede. "Negotiations will be technically very challenging anyway and the EU has a very pragmatic view on this," Katainen said. "We need a functioning solution to Brexit and our future relationship with the U.K. and there's no need for blame games and negative attitude."
The two sides have held out the prospect of a trade agreement following Brexit as the U.K has vowed to leave the EU single market. Trade talks will probably begin once the terms of departure have been agreed, according to Katainen. "First we have to finalize the Brexit negotiation and then we have to look at the future deal, but it's too early to chart how things will go because negotiations haven't started yet."
The EU stands united in talks with the British government and the remaining 27 member states are determined to deepen their ties in areas including a capital markets union, a digital single market, and an energy union Katainen said.
"We hadn't seen such a unified position on any political issue for many years," he said.
— With assistance by Hussein Slim, Mahmoud Habboush, and Jonathan Stearns
Before it's here, it's on the Bloomberg Terminal.
LEARN MORE