Blackstone's Baratta Says Tax Plans Starting to Affect Deals
By and
New policies starting to 'creep into' decision-making: Baratta

Lower corporate tax may offset removal of interest deductions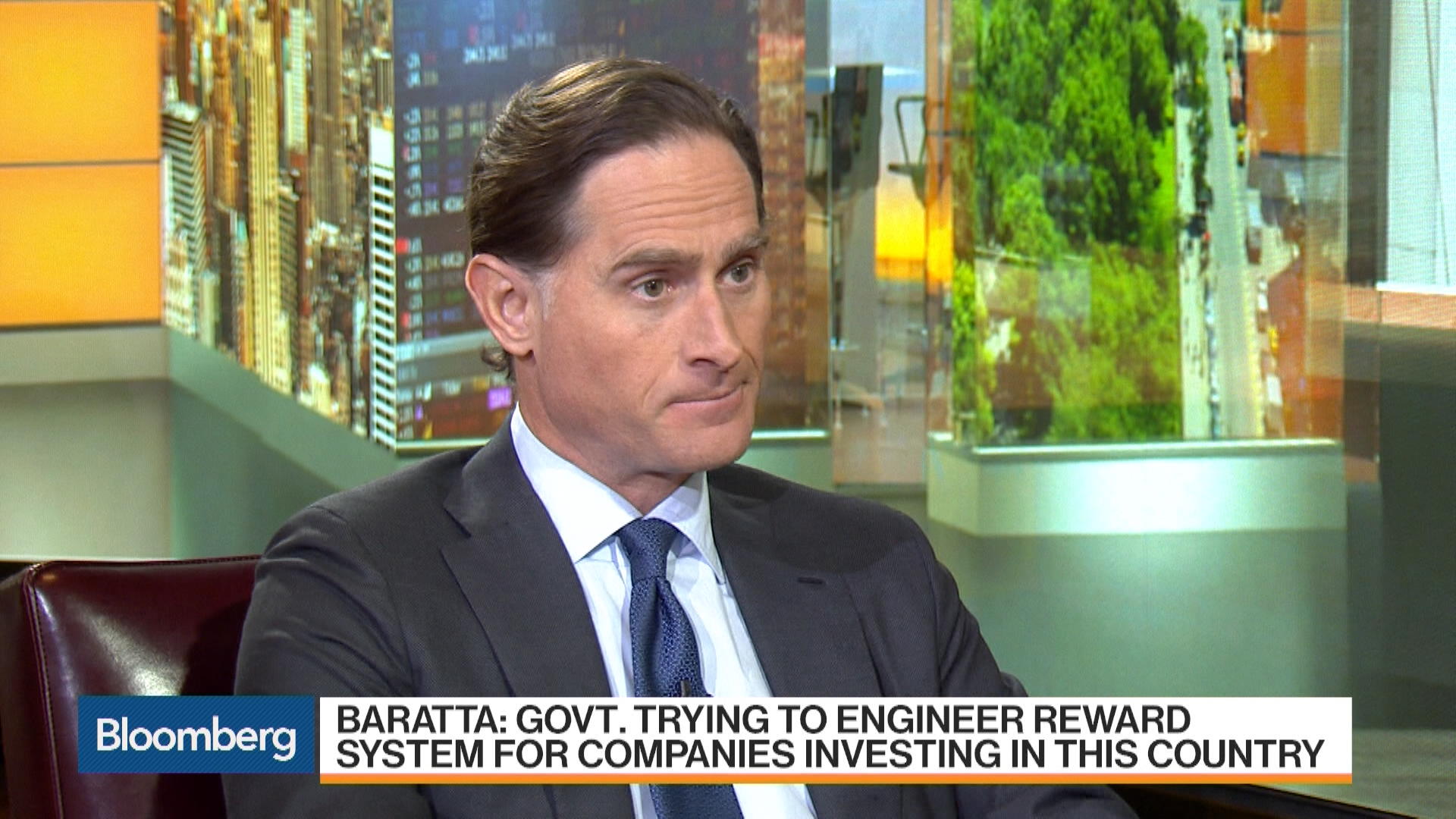 Tax policies proposed by President Donald Trump and Republican leaders in the U.S. Congress are forcing the world's biggest buyout firm to re-evaluate what companies are worth.
"It's beginning to creep into our investment decision-making," Joe Baratta, Blackstone Group LP's global head of private equity, said Tuesday in an interview with Bloomberg Television's Erik Schatzker. "How do we price this to provide us with some margin for error if there's a border adjustability tax or some sort of tax on imports, where they're sourcing goods, services, employees offshore?"
To watch the full interview with Baratta, click here
Plans proposed by Trump and Paul Ryan, the speaker of the House of Representatives, could be sweeping for the private equity industry as several tax issues are put in play. Trump has vowed to impose a "major border tax" to shrink the U.S. trade deficit. Republican legislators led by Ryan plan to lower the corporate tax rate, levy imported goods, make capital expenses immediately deductible and eliminate the deductibility of interest expense.
Baratta said the plan as outlined could help Blackstone-owned companies by favoring exports, though it also would raise the firm's cost of capital, probably by less than 1 percentage point. He said reducing the corporate tax rate likely would make up for losing the favorable tax treatment on debt, a key factor in leveraged buyouts.
"We have to take on board the seriousness of particularly the Ryan-led House plan. To ignore it would be a breach of our duty to our investors," said Baratta. "It must factor into our decision-making."
Capital-intensive industries such as energy, in which Blackstone's private equity group spends about a quarter of its money, could benefit from proposals to allow companies to immediately deduct capital expenditures from their tax base, Baratta said. Industries that rely more on offshore goods and services, such as retailers or professional-services firms, may be more vulnerable to proposed cross-border taxes, he said.
Trump Ties
Blackstone has closer ties to the Trump administration than other alternative-asset managers. In December, Chief Executive Officer Steve Schwarzman was named as chairman of the strategic and policy forum, a group of business leaders that will advise Trump on job creation and economic growth. In November, Blackstone real estate head Jon Gray met with Trump to discuss becoming U.S. Treasury Secretary, which Gray declined.
Blackstone, based in New York, oversaw $366.6 billion in private equity holdings, real estate, credit assets and hedge funds as of Dec. 31. Peter Grauer, chairman of Bloomberg LP, the parent of Bloomberg News, is a non-executive director at Blackstone.
Baratta, 46, said he's asked CEOs of the businesses Blackstone owns to review the effects of Trump's Jan. 27 executive order on immigration, which was intended to halt immigration from seven Middle Eastern countries.
As a result of the order, incoming foreign travelers were temporarily detained, protesters demonstrated at U.S. airports, and politicians from congressional Republicans to former President Barack Obama criticized the White House or publicly backed the demonstrations.
Baratta said he hasn't yet received the results of the portfolio review.
Before it's here, it's on the Bloomberg Terminal.
LEARN MORE