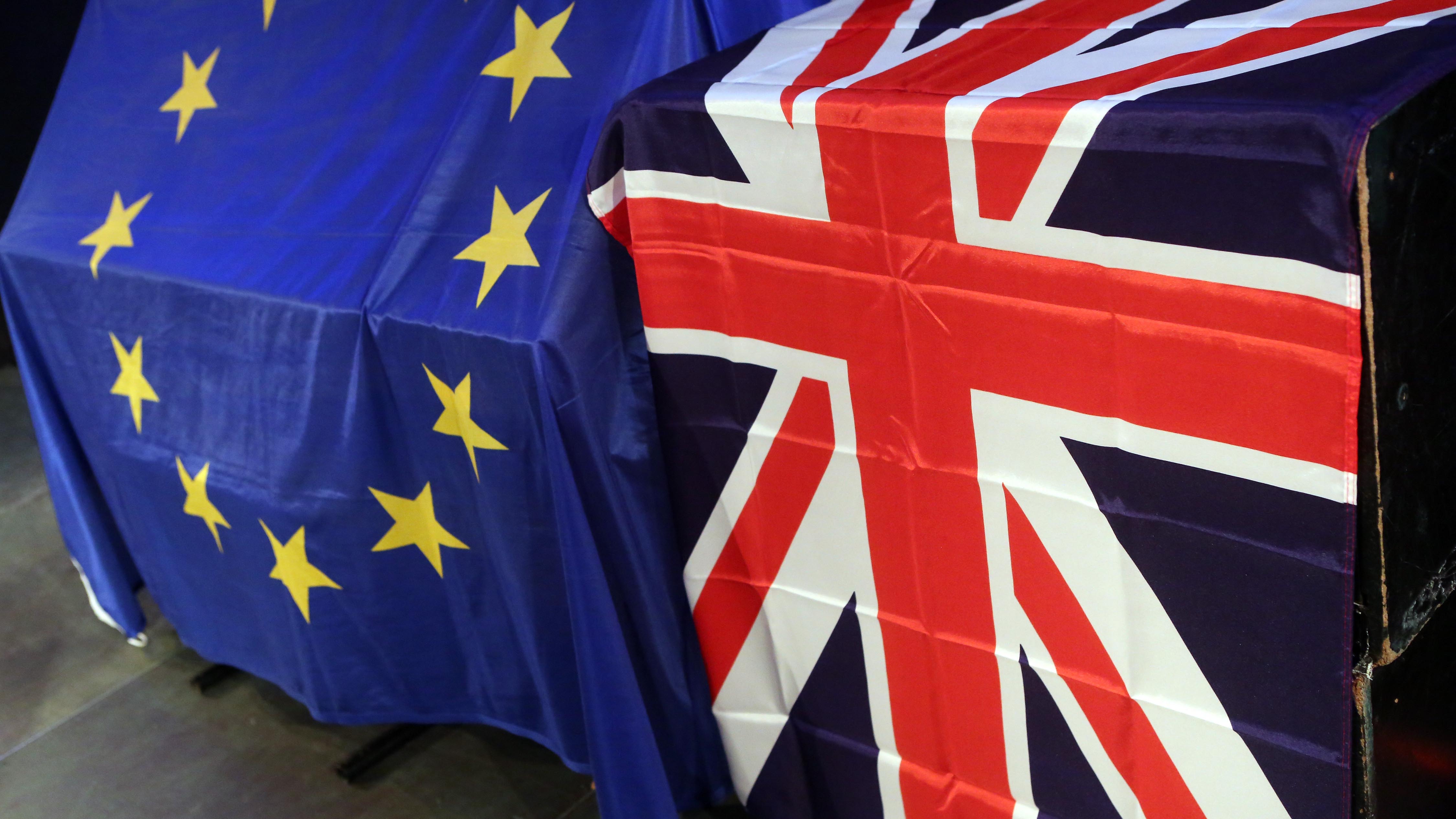 U.K. Prime Minister Theresa May was hoping to bypass Parliament on when and how to trigger divorce proceedings with the European Union. Then the Supreme Court set her straight. So lawmakers are discussing, for the first time formally, a short bill that would grant her permission to invoke Article 50 of the EU's Lisbon Treaty. At stake is whether May will meet her self-imposed deadline for starting talks by March 31 and if she'll have a free hand to negotiate as she wants.
1. Where do we stand?
The 137-word draft law has cleared the House of Commons unscathed, by 494 votes to 122, authorizing May to pull the Article 50 trigger. She's past the biggest hurdles, but there are still more parliamentary steps to overcome before she can take action.
2. What's next?
The bill goes to the House of Lords, where it will go through the same trajectory of debates and amendments it underwent in the lower house. The proposed timetable is for a final vote in the Lords on March 7, with debates on Feb. 20 and Feb. 21 following the recess.
3. When will Parliament's role be over?
When both houses agree on the exact wording of the draft law and vote on it. The House of Lords can change it in the same way as their colleagues in the lower chamber can, but as an unelected body would probably not block it. The very final step is a mere formality: royal assent, or the queen's approval.
4. Could May lose any of these votes?
Unlikely. While most lawmakers were in favor of remaining in the EU when the referendum was held in June, few of them want to defy its result -- narrow though it was. Jeremy Corbyn, leader of the opposition Labour party, has ordered his lawmakers to vote in favor of triggering Article 50 but some defied him. That has made him more politically fragile but had little bearing on the outcome of the vote.
5. What does all of this mean for Brexit?
Getting Parliament's consent is more of an inconvenience for the government. Investors are looking for signs of whether May can impose her Brexit vision or has to make compromises along the way. In the Commons, for example, May did make a concession to appease a rebel flank of her Conservative party. She guaranteed lawmakers that they would get an early vote on the final pact.
The Reference Shelf
— With assistance by Robert Hutton
Before it's here, it's on the Bloomberg Terminal.
LEARN MORE