What Executives Are Saying About Trump's Policies on Earnings Calls
Hope still reigns in the C-Suite.
By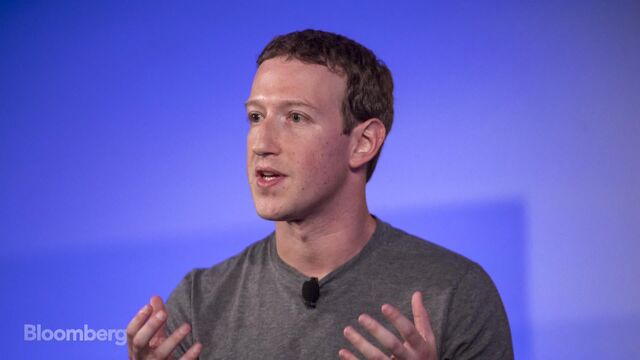 When it comes to President Donald Trump, your friends and family members may have strongly divergent opinions, but corporate America is almost universally sanguine about the administration's potential.
Sure, some technology leaders lashed out following last week's controversial executive order on immigration. But in general, the titans of U.S. industry remain optimistic about the outlook for the economy and their businesses. 
Take a look at a sampling of what's been said over the last 30 days on quarterly earnings calls. 
Economic Growth, Trade and Taxes
Randall L Stephenson, chief executive officer of AT&T Inc., spoke to his recent meeting with the president: 
"I had the opportunity to meet with what was then the president-elect a couple of weeks ago. And I got to tell you, I was impressed. I was meeting with a CEO. It was obvious. And the president had a very specific agenda in terms of what he thought was critical, and that was tax reform and regulatory reform."
Andrew Liveris, chief executive officer of Dow Chemical Co., called for a continued economic expansion given these new policies, and also brought attention to his new role leading the administration's manufacturing council: 
"Turning to our outlook, where we are seeing early signs of positive momentum with the U.S. in expansionary mode, driven by ongoing strength of the consumer and the tailwind of the new incoming Trump administration, which really has articulated a focus on structural reforms in several areas, including competitive taxes, smart regulation and fair trade rules. As you know, I met with the President and his team earlier this week and I'm honored to be serving a leadership role in working closely with the administration to create a vibrant U.S. manufacturing sector through a robust action agenda with focus on near-term actionable plans."
Stephen Wynn, chief executive officer of Wynn Resorts Ltd., emphasized how important the relationship between the U.S. and China is after tensions have risen between the two countries: 
"Several of us in our business were sitting within 30 feet of President Trump when he took his oath of office on the platform last Friday. We all believe, and I mean all of us, that the most overwhelmingly important event geopolitically for the next 50 years is liaison, a constructive liaison between the People's Republic of China and the United States of America. That truth is undeniable. That dynamic is unquestioned."
Harvey Mitchell Schwartz, chief financial officer of Goldman Sachs Group Inc., spoke to changes in tax policy and how it could evolve in years to come: 
"To the extent to which tax rates come down, we're a beneficiary. But obviously, changes in tax policy can be a huge catalyst for how all of our clients think about deploying their capital, strategic decisions...Now we'll have to see how all these policies evolve. But who knows, we could be at the beginning of a long-term trend. We might not be." 
Infrastructure and Obamacare
Mark Fields, chief executive officer of Ford Motor Co., spoke to manufacturing as the auto sector has been a target of Trump throughout the campaign and his time in office: 
"Well, I think, first off, it's a very positive sign from my perspective that literally his first two days in the office is -- he had first morning meetings with manufacturing companies including automotive companies. And I think he's going to be very focused on driving policies that drive investment and job creation in American manufacturing and in automotive manufacturing. And so, I think that's going to be a big priority. I think obviously, as Bob was mentioning earlier, a tax reform is going to be a big priority."
J. Patrick Gallagher Jr., chief executive officer of Arthur J. Gallagher & Co., referenced infrastructure and Obamacare:
"Anything the new president does in regards to infrastructure spending will fall into the construction area and will be incredibly beneficial to us. Anything that the new administration does relative to healthcare and the ACA, clients will really, really need our -- they'll need our support and our consulting capabilities. So when I look at what could be coming out of Washington in the next few years, I think it's incredibly positive for us."
D. James Umpleby III, chief executive officer at Caterpillar Inc., was extremely optimistic on the potential boost in construction spending:
"As we look at what's happening in the conversation in Washington both within the administration and Congress, there's a number of things that we're very encouraged by...We are very encouraged by the bipartisan support for a much needed infrastructure bill. It would be good for both the country and for Caterpillar...We are also encouraged by discussions around taxes. We've been a longstanding advocate for overhaul in the U.S. tax code. Many of our competitors, of course, are outside the United States and we need a tax policy in the U.S. that puts us on a level playing field, so we can compete fairly."
Stephen Rusckowski, chief executive officer of Quest Diagnostics Inc., regarding a repeal of Obamacare: 
"We are waiting to see what the new Congress and administration decides to do with the Affordable Care Act. As we've said in the past, we never realized the full benefit from ACA that we expected, so we wouldn't expect any significant near-term impact if it were to be repealed. We hope that any potential alternative appropriately recognizes the value of diagnostic information services in healthcare." 

The Almighty Dollar
Ian Cook, chief executive officer of Colgate-Palmolive Co., took a few questions on the impact of foreign exchange on his firm's earnings: 
"From a forex point of view, we're now estimating at about 3 percent [hit]. Obviously, the bottom line impact is more, so the change from the guidance we provided -- preliminary guidance we provided before entering our budgeting process is really composed of two factors. One is the foreign exchange, and the second is based on...the fact that we have recognized slower market growth into our planning for next year."
Curtis Espeland, chief financial officer at Eastman Chemical Co., said earnings could take a hit:
"We do anticipate some incremental earnings pressure from higher raw material and energy costs, as there is typically a lag in pricing relative to raw material cost for our specialty product line. And with almost 60 percent of their revenue outside of North America, this segment is impacted by the strengthening dollar."
Kimberly Kuryea, vice president and controller at  General Dynamics Corp., noted how much revenue in one of its groups would have been positive had foreign exchange held steady:
"This issue [foreign exchange rate volatility] has had a negative impact on the growth experienced in our Combat Systems group given their increasing international activity."
Before it's here, it's on the Bloomberg Terminal.
LEARN MORE