The Fed Was Getting More Predictable Until Trump Got Elected
By
FOMC was getting more predictable prior to December meeting

Meetings without Yellen briefings are increasingly in play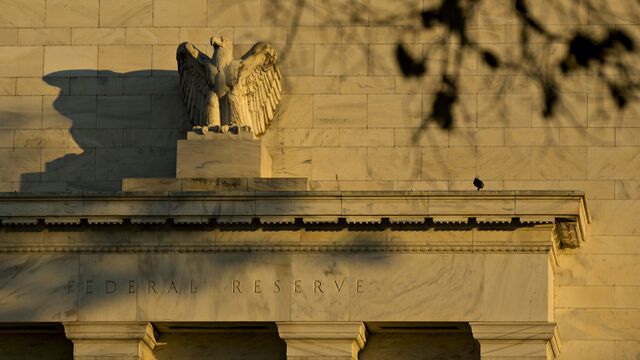 U.S. Federal Reserve officials were on a roll communicating their intentions to financial markets until December, when even a well-advertised interest-rate hike triggered a big sell-off in the bond market.
As Fed policy makers gather this week, a question for investors is whether that was an isolated incident or the start of a more turbulent cycle.
Yields on Eurodollar futures contracts that are meant to be a proxy for short-term interest rates two years from now rose 18 basis points in the six hours following the announcement on Dec. 14 that the U.S. central bank would lift its benchmark rate by a quarter-percentage point.
Even though the hike was telegraphed by Fed officials, projections released with the announcement showed that the median estimate submitted by the 17 members of the rate-setting Federal Open Market Committee signaled three rate increases in 2017. That was up from the two hikes projected when the previous round of submissions had been released in September.

Another big thing happened in the weeks leading up to the December FOMC: Donald Trump was elected U.S. president on pledges to cut taxes, ease regulations and double economic growth to as high as 4 percent. That could mark a turning point for the economy, and Fed communication by extension, said Michael Gapen, chief U.S. economist at Barclays Plc. in New York.
"We're at a potential inflection where, maybe for four to six quarters, we are going to get a ramping up in growth," Gapen said. "It's reasonable to think that we could have more volatility in the very front end as we are trying to digest not only what the data says, but what fiscal policy is saying and how monetary policy might react to that."
Last month's sell-off marked the third-largest rise in yields following a FOMC announcement since the committee started holding press conferences and publishing rate projections after every other meeting in 2012. The biggest sell-off was amid the so-called "taper tantrum" in June 2013, followed by a move during Janet Yellen's first press conference as Fed chair in March 2014.
The Fed's top official currently answers questions from the press after every other meeting, and investors until recently have assigned a greater probability to policy changes at those gatherings.

Prior to last month's meeting, market moves on FOMC announcements had been diminishing, implying that Fed officials had been getting better at guiding the public on their intentions. The average move in yields in either direction in the eight meetings prior to the December confab was only five basis points, the least since before the taper tantrum.
While the gathering in Washington on Tuesday and Wednesday isn't expected to conclude with any rate change or any major alteration in the outlook, confusion may start to build as the expected pace of rate increases quickens. That's increasing investors' expectations for policy shifts at meetings that aren't followed by press conferences.
With the median FOMC official projecting three hikes in 2017, and markets assigning roughly 50-50 odds to getting four, any further optimism toward the central bank's ability to raise rates will quickly bring meetings without press conferences back into play.
The next few meetings offer a case in point. The FOMC will release a statement Wednesday with no press conference to follow. The probability of a rate increase is close to zero, according to the prices of federal funds futures, but investors' views toward the next two meetings are where things get interesting.

The market assigns roughly equal chances -- about one in four versus one in five -- to a hike at either the March or the May FOMC meeting. The first has a press conference, while the second does not.
So far in this tightening cycle, which has consisted of two rate increases in as many years, Yellen has had the luxury of press conferences to explain the decisions and assure investors that one increase now doesn't mean many more on the way in relatively short order.
If the new Republican-controlled government in Washington is able to bring faster growth and inflation, Yellen may have to work harder in between FOMC meetings to communicate the Fed's intentions to the public, or accept the prospect of higher volatility, Gapen said.
Before it's here, it's on the Bloomberg Terminal.
LEARN MORE