There's Not Much Return on Offer for Europe's Riskiest Stocks
By
Banks, miners and chemical stocks may lose cash over one year

The rally in cyclicals sent them above analyst target prices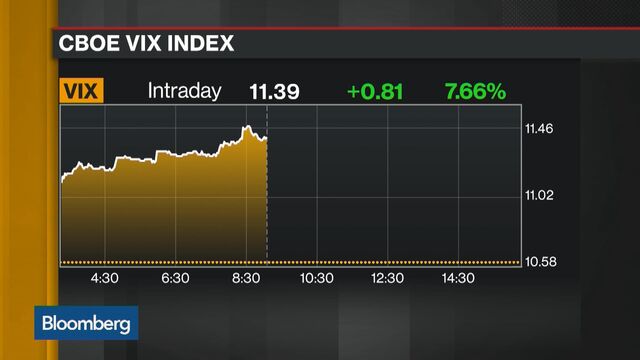 Europe's best-performing stocks now have the dubious distinction of offering the worst expected returns as well as the highest risk, if equity analysts are right.
These so-called cyclical stocks -- which are seen as benefiting most from economic expansion -- overshot target prices as markets adjusted to price-in higher growth and accelerating inflation. A bottom-up study of analyst expectations across 19 industries shows that banks, basic-resource companies and chemicals manufacturers may lose you money on a one-year horizon, even as they're predicted to be among the most volatile shares.

The data highlights the dilemma facing equity investors: side with the likes of Citigroup Inc. and Morgan Stanley, who remain bullish on cyclicals based on earnings expectations, or expect a pause in the rally, as forecast by UBS Group AG.
Negative returns are expected for cyclical stocks following their surge since the middle of last year. While analysts may yet revisit their targets, this could also be a sign the rally is due a breather, UBS strategists including Nick Nelson said.
"The out-performance in cyclicals over defensives since the low in bond yields has been the second-biggest move in a decade (albeit from depressed levels)," they wrote in a recent note. "We see signs of a near-term pause as bond yields stabilize."