Draghi's Right, It's Too Early to Start the Euro Inflation Party
by
Euro inflation forwards may have rallied too far, too soon

Core prices still low, headline HICP rising on base effect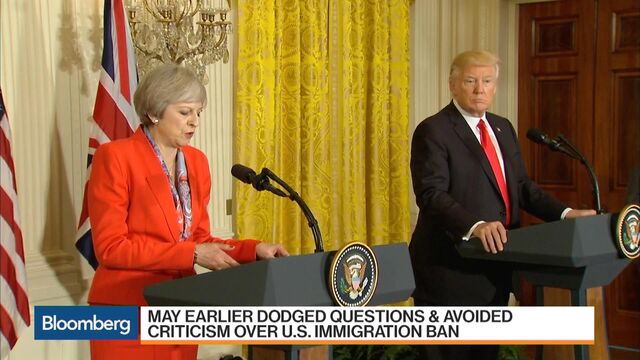 Europe's inflation market may just have got ahead of itself.
While consumer-price increases have quickened across the region, a closer look shows merely the effects of higher energy costs rather than better underlying demand, Bloomberg strategist Tanvir Sandhu writes. That suggests euro inflation forwards may have rallied too far, too soon in the absence of any sign of a pickup in core price pressures.
German savers' angst over negative returns notwithstanding, the European Central Bank is still far from its inflation target of below but close to 2 percent for the euro area. Mario Draghi is probably right not to budge from his bias of keeping monetary stimulus, for now.
The five-year forward five-year euro inflation swap rose to 1.82 percent Monday, the highest since December 2015, having climbed almost 50 basis points since the middle of last year. It has outperformed similar U.S. contracts since Donald Trump's election victory, driven by a combination of temporary base effects and an excessive spillover of potential U.S.-based reflation. That rally may fade as core price pressures remain capped.

Inflation-adjusted yields on 10-year German bunds dropped as low as minus 1.51 percent after consumer-price increases more than doubled to 1.7 percent in December, fueling a media outrage. The German government will face "political problems" explaining ECB policy to the public, Finance Minister Wolfgang Schaeuble said after central bank's Jan. 19 decision to keep stimulus intact.

German inflation quickened further to 1.9 percent in January, a report showed on Monday.
German Pride Shifts to Frustration in Role as Europe's Motor
While euro-area headline inflation may accelerate further on energy base effects, this impact should eventually fade in the second half of the year. The ECB's current quantitative-easing program is scheduled to run through December 2017, by which time consumer-price increases in Germany should be slowing.
Higher core inflation requires sustained wage growth driven by labor unions' demands. However, 2016 wage agreements have been disappointing, locking in subdued price pressures for longer.
Given that German collective pay agreements are typically negotiated only every other year, this should weigh on inflation forward swaps. Still, investors could get jittery in the interim amid potential German criticism of the ECB as negative real rates squeeze savings.

Peripheral European economies require their core inflation rates to remain below that in the northern euro-area in order to protect trade competitiveness. With core inflation in Germany staying subdued, price pressures elsewhere also remain contained.
NOTE: Tanvir Sandhu is an interest-rate and derivatives strategist who writes for Bloomberg. The observations he makes are his own and are not intended as investment advice
Before it's here, it's on the Bloomberg Terminal.
LEARN MORE