Brexit Doesn't Mean U.K. Companies Are Giving Up on Europe
by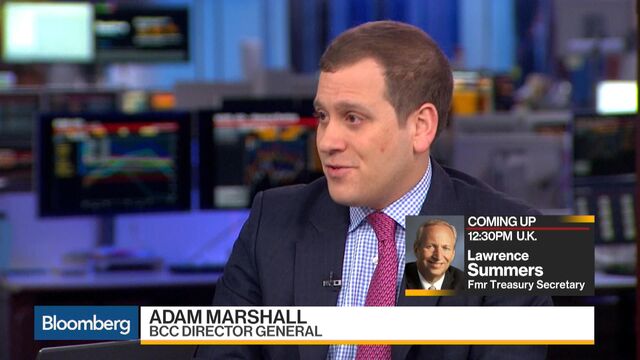 U.K. companies aren't turning away from their biggest market just because of Brexit.
According to a British Chambers of Commerce survey, 70 percent of firms plan to at least maintain their plans for selling to other European Union countries. Thirty-six percent are looking to put more resources in, versus just 4 percent looking at scaling back.
Most firms haven't changed their approach to exporting or sourcing goods internationally since the U.K.'s vote to leave the EU, the BCC also said in the report published Monday. Still, it noted that 13 percent of respondents are looking to source less internationally, reflecting the higher cost of imports because of the pound's decline.
Asked about the priorities for U.K.-EU trade, companies listed tariffs, tax arrangements, product standards and work visas among the main issues of concern.
"It is businesses that trade, not governments," said BCC Director General Adam Marshall. "Although the likely outcome of the Brexit negotiations remains unclear, businesses still see Europe as a primary market -- even after the U.K. leaves the EU."
Before it's here, it's on the Bloomberg Terminal.
LEARN MORE