Trump Says 'Very Early' to Reconsider U.S. Russia Sanctions
By
President scheduled to call Russia's Putin on Saturday

Britain's May urges continuing penalties against Russia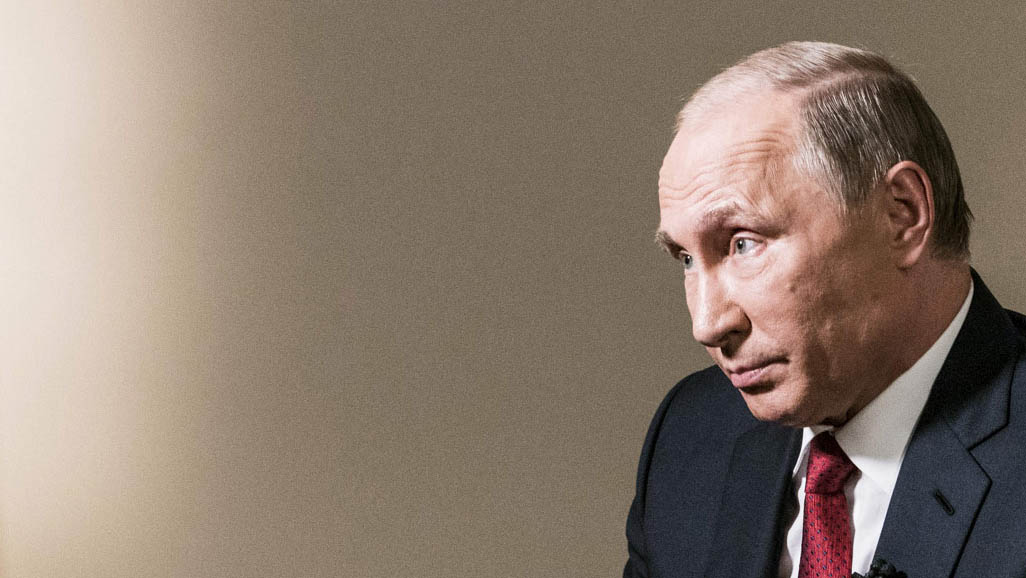 President Donald Trump said it remains "very early to talk about" lifting U.S. sanctions against Russia, a step he has signaled he would consider.
Trump's comments at a White House news conference with British Prime Minister Theresa May nonetheless highlighted the differences emerging between the two allies on countering Russian President Vladimir Putin's aggression toward neighboring countries.
May firmly endorsed continuing a sanctions regime that the U.S. has imposed jointly with European leaders. She said the alliance should stick with the position it has set, that sanctions won't be eased until Russia and Ukraine abide by a cease-fire agreement known as the Minsk Protocol.
"We will see what happens," said Trump, who added he hopes to have "a good relationship" with Putin and will confer with him by phone on Saturday.
Trump said in interviews earlier this month he would be open to lifting sanctions imposed by the Obama administration if the Russian government helps the U.S. fight terrorism or in exchange for a nuclear arms reduction deal.
"They have sanctions on Russia — let's see if we can make some good deals with Russia," Trump said in an interview with The Times of London.
Representing America
At the press conference Friday, Trump portrayed the outcome of any talks with Putin as uncertain.
"I don't know the gentleman," Trump said, adding that in his experience he "had many times when I thought I'd get along with people, and I don't like them at all." Trump said he would "be representing the American people very strongly" in negotiations with Russia.
Former President Barack Obama and European Union leaders hit Russia with financial penalties targeting banking, energy, and defense sectors after the annexation of the Crimea peninsula from Ukraine in 2014.
The penalties primarily hit Russian firms with close ties to the Kremlin, but American businesses also felt the impact. Exxon Mobil announced in 2014 that it was suspending its $700 million drilling exploration in Russia's Kara Sea in the aftermath of the sanctions. The energy giant's chief executive at the time, Rex Tillerson, is Trump's nominee to lead the U.S. State Department.
Obama also imposed sanctions late last year in retaliation for Russia's hack and release of e-mails belonging to Democratic Party officials during the presidential campaign.
Trump has frequently spoken about Putin in positive terms, and said he wants to improve a relationship fractured by the Ukraine crisis and Putin's support for Syrian dictator Bashar al Assad. Putin also has praised Trump, and the president has said the mutual admiration would foster improved relations that could benefit U.S. interests.
Unsubstantiated Dossier
The relationship came under renewed criticism after it was revealed that Trump and Obama were briefed about an unsubstantiated dossier alleging that Russian spies had collected damaging information about Trump's personal life and businesses. The new president has steadfastly denied the claims, which were published publicly by BuzzFeed, and Russia has said they didn't spy on Trump.
A deal on nuclear weapons would be the first major pact with the Kremlin since President Barack Obama signed the New START pact in 2010, in which the two countries agreed to limit deployment of long-range strategic nuclear weapons.
Trump may also seek Russian concessions in Syria, where Putin has provided military support to the Assad regime. The president has decried the high civilian casualties and dislocations in Syria. His administration is reviewing an executive order that would ask the Pentagon to plan for the creation of refugee safe zones in Syria and surrounding areas. In an interview earlier this week with ABC News, Trump said he would "absolutely do safe zones."
But any easing of sanctions on Russia is likely to face fierce opposition. Senator John McCain, an Arizona Republican, on Friday called on Trump to "reject such a reckless course" and remember that Putin is "a murderer and a thug who seeks to undermine American national security interests at every turn."
"If he does not, I will work with my colleagues to codify sanctions against Russia into law," McCain said.
Trump is also scheduled to speak with German Chancellor Angela Merkel on Saturday, with expectations that the two leaders will discuss U.S.-Russia relations. Merkel is a proponent of Russian sanctions and she is expected to push Trump to keep them in place. Before traveling to the U.S., May said she would tell Trump to "engage with but beware" of Putin.
Before it's here, it's on the Bloomberg Terminal.
LEARN MORE