So Close to Trump, So Far From God: LatAm Feels Mexico's Pain
By and
U.S.-friendly administrations angered by Trump's move

Left-leaning politicians see opportunity for regional unity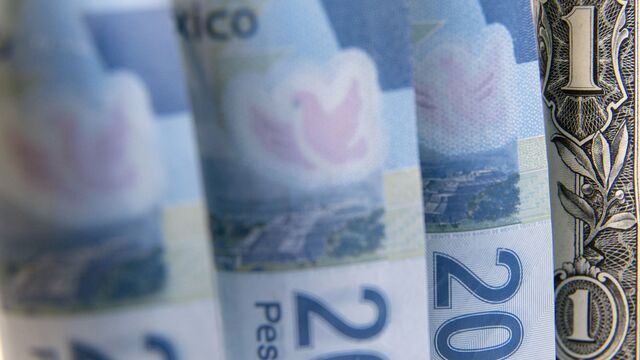 Now that it's clear the campaign rhetoric Donald Trump employed to disparage Mexico is being put into action with moves toward building a border wall, the pride and ire of the rest of Latin America are rising up in Mexico's defense.
From Brasilia to Buenos Aires to Bogota, Latin Americans in the streets and in the seats of power are joining to condemn a diplomatic stance from the new U.S. president that turns its back on a postwar world order with the peacekeeping, share-the-wealth U.S. at its center.
In an unusually outspoken statement published late Thursday by an otherwise U.S.-friendly administration, the Brazilian government expressed concern about the construction of a wall between "brotherly nations." The head of the South American Union Unasur, former Colombian President Ernesto Samper, classified Trump's demand as "provocative" and "humiliating."
For many the latest move reinforces stereotypes of Latinos as second-class citizens that had started to dissipate as more Latinos flocked to American shopping malls and universities during the recent decade-long economic boom.
"They treat us like dirt there," said Juliana Villa, a 37-year-old worker at an insurance agency in Bogota who lived in the U.S. "I wouldn't want to live there again. I think the wall is terrible; it's frightening in the middle of the 21st century."
'Poor Mexico'
With U.S. intervention in the region long viewed with suspicion, Mexico's proximity to the northern behemoth has often been seen as a curse as much as a blessing, with one former leader lamenting his country's location: "Poor Mexico, so far from God, so close to the United States."
Few countries are as integrated with the U.S. economy as Mexico, and for some the threat posed by the wall remains distant. Argentine authorities, for example, remain confident the nation's trade with the U.S. isn't large enough for its economy to suffer a significant impact from further protectionist measures.
Still, Foreign Minister Susana Malcorra said in a e-mailed memo that a conflict between Mexico and the U.S. would have repercussions for the rest of the region.
"Argentina experienced a period of isolation during which the country was very selective in its choice of links with other states and that didn't bring good results," Malcorra said. "We therefore believe very firmly in opening up and intelligent integration, where each one must negotiate in defense of their best interests."
Others argue that the possible dismantling of the North American Free Trade Agreement sets a worrying precedent for all Latin American nations who have or seek trade deals with Washington, according to Jose Botafogo, a vice-president emeritus from the foreign policy think tank Cebri in Rio de Janeiro. The Trump decree was particularly ill-timed for the new governments of South America's two largest nations, Brazil and Argentina, which are currently trying to win over a public skeptical to the benefits of free trade and closer U.S. ties.
'What's New'
"North American foreign policy has always been interventionist," said Botafogo. "What's new is that Trump is doing this for no reason at all -- Latin America is not creating any problems for the U.S."
For the region's left-leaning leaders, America's new hostility presents a bonding opportunity. Evo Morales, Bolivia's president, tweeted a request for Mexicans "to look more to the south; to build unity on the basis of our Latin American and Caribbean identity."
Uncertainty vies with outrage in the opinions of many policymakers in the region. As politicians across the globe grapple with the significance and intentions of a Trump presidency, Latin American leaders are still trying to make sense of the change in Washington.
"It's too early to say whether we are going back to the era of "speak softly and carry a big stick," said Celso Amorim, the former Brazilian foreign minister. "We can see that Trump has a stick in his hand but we don't know whether he is going to use it against us."
— With assistance by Charlie Devereux, and Christine Jenkins
Before it's here, it's on the Bloomberg Terminal.
LEARN MORE