Mexico's Top Diplomat Says Talks With Trump Team to Continue
By and
Nations can reach accord on Nafta, border: foreign minister

Pena Nieto cancelled U.S. visit Thursday after Trump's Tweets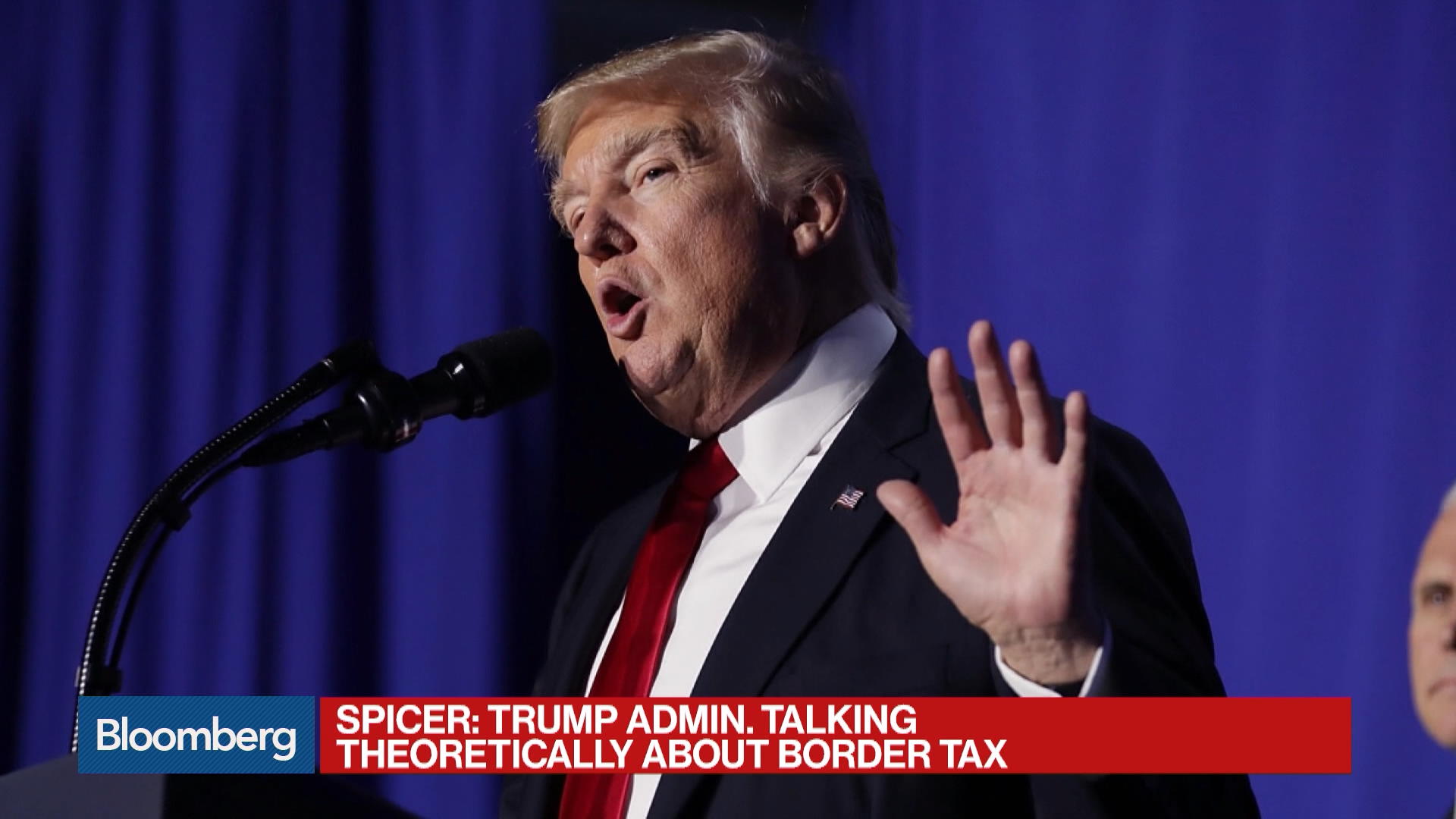 Mexico's top diplomat said talks with the Trump administration will continue and expressed confidence that they can still reach "very good agreements" despite the insistence by the U.S. that the Latin American country pay for a border wall.
"We are going to keep talking," Foreign Relations Minister Luis Videgaray told reporters at the Mexican Embassy in Washington after wrapping up two days of meetings at the White House. "We've been very clear in that we want to build an agreement -- we're going to be pro-active, creative, very constructive."
Asked about President Donald Trump's proposal, outlined by Press Secretary Sean Spicer, for a 20 percent border tax, Videgaray said it would make products in the U.S. more expensive, hitting American families. Speaking before he was scheduled to depart the U.S. capital for Mexico, Videgaray said he was in the midst of "a good conversation" with Trump advisers Thursday morning when he learned about the Twitter posts that would lead President Enrique Pena Nieto to cancel his planned visit to Washington.
After Pena Nieto said in an address Wednesday night that his country would refuse to pay for a barrier on the U.S. southern border, Trump blasted him with a tweet Thursday morning. "If Mexico is unwilling to pay for the badly needed wall, then it would be better to cancel the upcoming meeting," Trump wrote.
'Our Dignity'
Pena Nieto insisted that if paying for a wall along the almost 2,000-mile border was a condition for the meeting, then he wouldn't go, the minister told reporters.
"We are a proud nation," Videgaray said. "We simply cannot accept the concept of a neighbor paying for your own wall. There are things that go beyond negotiation; this is about our dignity."
In addition to demanding Mexico pay for a border wall to keep undocumented immigrants out of the U.S., Trump has focused on shifting manufacturing jobs back to the U.S., citing the nation's $60 billion annual trade deficit with its southern neighbor. He's pledged to end or renegotiate the North American Free Trade Agreement and threatened to impose import tariffs on goods from Mexico.
Videgaray didn't provide details on when a next meeting between Mexican and U.S. officials might take place.
"We have a rich agenda with a lot in common and working together," he said. "That's something we shouldn't lose sight of even on days as complicated as today."
Before it's here, it's on the Bloomberg Terminal.
LEARN MORE