Mexican Magnate Slim Urges Solidarity, Patience With Trump Talks
By
'You can't close factories overnight,' billionaire says

Slim calls Trump 'great negotiator,' quotes from book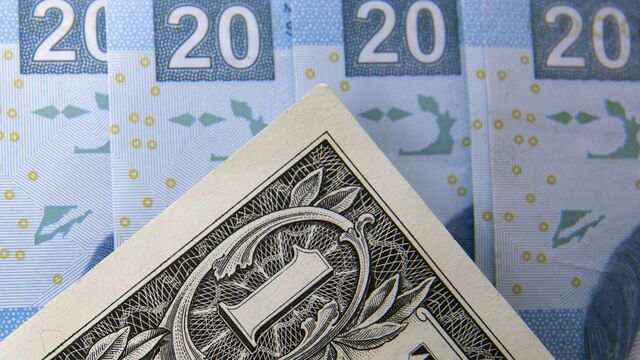 Billionaire Carlos Slim, Mexico's most prominent businessman, said his country should work to help U.S. President Donald Trump understand how the two countries depend on each other, striking a conciliatory tone as tensions rise between the trade partners.
"You can't close factories overnight and send them from one place to the other," Slim told reporters Friday in Mexico City at the headquarters of his bank, Grupo Financiero Inbursa SAB. "We have to support them, to have patience and firmness and not get angry."
As his nation's richest citizen -- and one of the few Mexicans who have actually met with Trump in person since the election -- Slim's views will influence the political drama unfolding between the two countries. The Mexican tycoon, who turns 77 on Saturday, has felt the effects of Trump's election personally. The Bloomberg Billionaires Index estimates the dollar value of his fortune at $50 billion, down from more than $55 billion in the days before Trump's victory over Hillary Clinton sent the peso nosediving.
Mexican President Enrique Pena Nieto canceled a visit to the White House planned for next week after Trump on Thursday reinforced his demand, via Twitter, that Mexico pay for a barrier along the U.S. southern border to stem illegal immigration. Mexico's government has refused. The dispute has caused one of the biggest rifts in U.S.-Mexico relations in recent memory, with the Trump administration floating the idea of imposing a 20 percent tax on Mexican imports and calling for the renegotiation of the North American Free Trade Agreement.
Trump said Friday he spoke to Pena Nieto for about an hour by phone in the morning and that the conversation was friendly, without disclosing further details.
Slim said he's been pleasantly surprised by the way Mexicans have coalesced around Pena Nieto, whose approval ratings had been poor in recent months. He called Trump a "great negotiator," making repeated references to the president's book "Great Again: How to Fix Our Crippled America" and even reading passages aloud.
Most of Slim's fortune is based on his holdings of America Movil SAB, the biggest phone and TV provider in Latin America, which makes him less vulnerable than other Mexican magnates whose businesses rely on exports to the U.S. He also controls construction, retail, financial services and real estate companies in Mexico. America Movil has a U.S. unit, TracFone, that offers prepaid wireless service, and Slim has other interests north of the border ranging from real estate in New York to natural gas pipelines in Texas.
Before the election, Slim and Trump had butted heads. Trump said during his campaign that Slim, a top shareholder in the New York Times and a Clinton Foundation donor, was working alongside Hillary Clinton's campaign to help generate negative coverage. At the time, a Slim spokesperson said the billionaire had never met Trump and wasn't interested in U.S. politics. While Slim is the biggest holder of New York Times Class A shares, with 12 percent, the Ochs-Sulzberger family holds Class B shares with special voting rights that give them control of the newspaper publisher.
For his part, Slim canceled a planned TV project with Trump in the early days of the presidential campaign, when the Republican candidate disparaged Mexican immigrants. In an interview Dec. 1, Slim said Americans should be more worried than Mexicans about Trump, since the president's policies would diminish America's standing in the world. But a couple of weeks later, Slim had dinner with Trump at the president's Mar-a-Lago resort in Florida. Neither side has disclosed what they discussed.