Emerging Assets Trim Weekly Gain as Dollar, Political Risk Weigh
By and
Turkish lira falls as Erdogan repeats dislike for higher rates

Brazil's Ibovespa slips as investors watch Carwash probe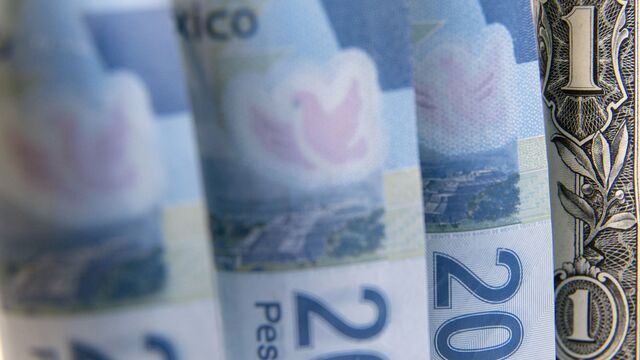 Emerging-market stocks and currencies pared their weekly gains as the U.S. dollar's strength and heightened political risk from Turkey to Brazil reduced the demand for riskier assets.
Turkey's lira fell for a seventh week, the longest streak since September 2015, as President Recep Tayyip Erdogan was cited saying that higher interest rates would hurt the currency and the economy. Brazil's Ibovespa equity gauge retreated as investors watched developments in the Carwash corruption probe.

While Fitch Ratings is due to announce its sovereign review for Turkey today, a downgrade isn't a given despite the deterioration in the nation's financial and economic indicators, QNB Finansbank economists Gokce Celik and Deniz Cicek wrote in an e-mailed note.
"Fitch's track record shows that its assessment may be lenient," they said. "Although the probability of downgrade has increased lately, it is not a certain outcome."
Erdogan Says Higher Turkey Rates Bad for Lira, Prices: Sabah
Stocks

MSCI Emerging Markets Index weakened 0.4 percent, paring its gain in the week to 2.2 percent.
Ibovespa fell 0.1 percent in Sao Paulo, its first retreat since Jan. 19.
Emerging-market stocks in Asia fell for first time in five days amid thin trading with markets in China, South Korea and Taiwan shut for Lunar New Year holidays.
South Africa's FTSE/JSE Africa All Shares Index declined 0.9 percent, paring its weekly advance to 0.7 percent.
Russia's Micex Index rose 0.6 percent, heading for its fourth day of gains.
Currencies
The MSCI Emerging Markets Currency Index slipped 0.2 percent, leaving it up 0.2 percent this week.
South Africa's rand headed for its biggest loss since Jan. 6 as President Jacob Zuma considered firing disobedient ministers to tighten his grip on power, according to senior leaders of the ruling party.
The lira weakened 0.8 percent to 3.8802 per dollar.
Mexico's peso pared yesterday's loss after souring relations with the U.S. drove the countries toward a trade war.
The ruble added 0.7 percent, trimming a weekly drop.
Analysis
The Russian Finance Ministry's mechanism for currency interventions means "investors will inevitably start calculating where the ruble will be a month ahead following the intervention announcements," Sberbank CIB analysts including Anton Strouchenevski wrote in an e-mailed note. "This will encourage them to devise strategies taking account of the exchange rate targeting. This could present arbitrage opportunities and could increase market volatility once the situation changes."
What to Watch
For data and events, see Asia Daybook, India Daybook, Taiwan Daybook, Middle East Daybook, Russia Daybook, Africa Daybook, South Africa Daybook.
Before it's here, it's on the Bloomberg Terminal.
LEARN MORE