Nordea CEO Says Trump, Brexit Bigger Threats Than Negative Rates
By and
Shares rise after Nordea publishes fourth-quarter results

CEO says there's no need to adjust current dividend policy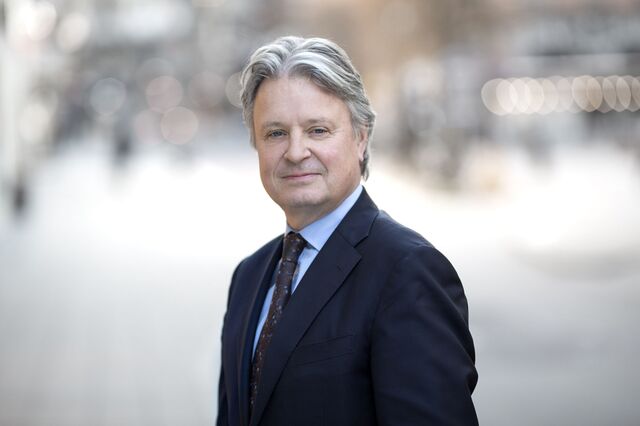 The man running Scandinavia's biggest bank says he's learned to cope with negative interest rates. But the specter of a world economy jolted by geopolitical shocks is now turning into a bigger concern.
"Economically, we actually see growth coming in our core markets -- we have already been operating in a negative rate environment for two years so that is not the thing that concerns me," Nordea Bank AB Chief Executive Officer Casper von Koskull said in an interview with Bloomberg TV's Manus Cranny on Thursday, after the bank published fourth-quarter results.
"I think the real concern for all of us is more geopolitical events and the spillover to the economy," he said.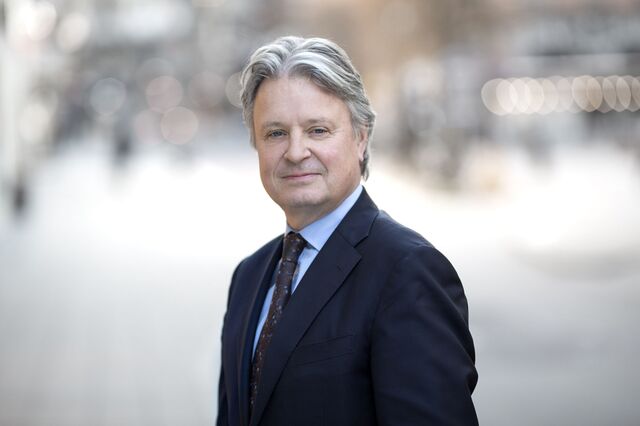 The last few years of negative rates in Scandinavia have shown that banks have managed to develop strategies to cope with monetary policies that are largely predictable.
"But when we have events like last year -- Brexit and Trump elections -- around those types of events we very carefully look at our risk exposures," von Koskull said.
"There is not that much you can do for unexpected events," he said.
Scandinavia's biggest bank reported fourth-quarter profit that rose 30 percent from a year earlier as income from handling clients' assets grew. Net interest income was broadly unchanged while income from fair value adjustments, as well as fees and commissions, increased. The Stockholm-based bank proposed a dividend of 0.65 euro per share, in line with analyst estimates. It paid out 0.64 euro for 2015.

Navigating crises has almost become business as usual, according to the Nordea CEO.
"I think overall, geopolitical events will affect the broader macro and there it's just normal prudence that applies," von Koskull said. "I think we have shown not only in 2016 but throughout the 10 years after the financial crisis that we've been able to navigate in pretty volatile and challenging waters."
Shares in the bank rose 3.5 percent to trade at 109.70 kronor as of 9:01 a.m. in Stockholm. So far this year, Nordea has gained about 8 percent, compared with an increase of more than 6 percent in Bloomberg's index of European financial stocks.
"The numbers suggest von Koskull is doing very well," Mikkel Emil Jensen, an analyst at Sydbank, said by phone. "He's delivering the goods now, even though he had a hard start to 2016. It was a turbulent year."
Nordea's dividend policy has attracted considerable attention after von Koskull, shortly after becoming CEO in late 2015, backtracked on the bank's target of delivering shareholders "at least" 75 percent of profits. He characterized that goal as a "mistake," given the tough regulatory environment, and instead articulated an"ambition" that dividends should continue to rise.
Since then, Nordea has improved its capital position, in part after pioneering the Nordic region's first capital relief instrument in the form of a synthetic securitization. The bank has said it is looking into doing more such deals as capital requirements are set to continue rising.
Von Koskull told Bloomberg TV he sees no need to change Nordea's dividend policy again, as management achieves its capital adequacy goals.

Von Koskull said the bank was continuing to build regulatory capital, helping raise common equity Tier 1 -- a key measure of a bank's ability to withstand losses -- by 50 basis points from the previous quarter to 18.4 percent of risk-weighted assets. "The capital policy remains unchanged," he said in the statement, meaning Nordea will aim for a so-called management buffer of 50-150 basis points "above the minimum requirement."
Nordea spent much of 2016 trying to protect its image after the bank was mentioned in the Panama Papers for allegedly having helped rich clients hide their wealth from tax authorities. The bank has also struggled to comply with anti-money laundering rules, with its breaches leading to fines.
Like other Nordic banks, Nordea has adapted to negative interest rates, which have eroded lending income for several years. Both Denmark and Sweden have central bank policy rates that are below zero. In an effort to adapt to the current interest rate and regulatory climate, Nordea has streamlined its legal structure to turn subsidiaries into branches across the region. The bank has also invested heavily in digital technology.
In the statement, von Koskull said "2016 was probably the most eventful year in the history of Nordea."
Before it's here, it's on the Bloomberg Terminal.
LEARN MORE