Resignation Threatens to Bring U.S. Pipeline Rulings to Halt
By and
Federal Energy Regulatory Commission down to just two members

Lack of a quorum means no approvals as shale gas is trapped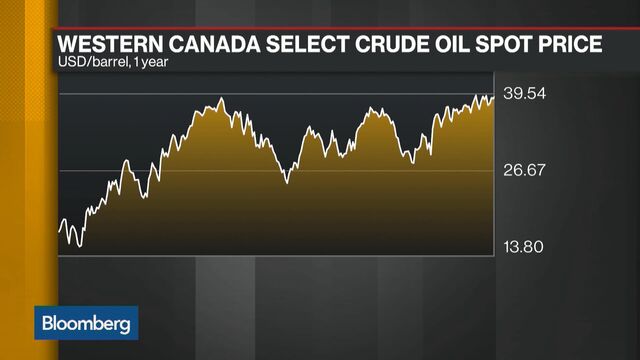 A U.S. energy regulator who filed his letter of resignation on Thursday may have temporarily brought any new rulings on multibillion-dollar natural gas pipelines to a halt.
Norman Bay said he'll leave the Federal Energy Regulatory Commission on Feb. 3. His announcement followed President Donald Trump's decision to replace him as the agency's chairman with his fellow commissioner, Cheryl LaFleur.
Bay's resignation comes just as developers are rushing to build a network of pipelines to accommodate booming natural gas production from shale reserves in the Northeast, unlocking bottlenecks that have caused prices to plunge. His departure, however, leaves the agency with just two commissioners, short of the quorum needed to decide anything from the fate of new proposed pipelines to contested utility mergers.
"After next week, FERC will need a full complement of commissioners as soon as possible so that it can tackle the important work on its busy docket," said Senator Lisa Murkowski, an Alaska Republican who heads the committee responsible for vetting nominees, in a statement Friday. "I will make it a top priority to work with President Trump and my colleagues to move nominees rapidly."
Among the pipelines waiting for approval are: Energy Transfer Partners LP's Rover project and the Atlantic Sunrise system by Williams Partners LP. Spectra Energy's Nexus system and National Fuel Gas Co.'s Northern Access expansion may also be affected.
Energy Transfer and National Fuel didn't respond to requests for comment. Spectra, which asked the commission on Friday to rule on Nexus by Feb. 3, fell as much as 3.7 percent on Friday, closing at $42. An index of pipeline partnerships was down as much as 2 percent as energy prices fell.

LaFleur, whom Trump appointed as acting chairman on Thursday, said in a statement that the agency is "working to get as many orders out as possible" before Bay's departure.
"Basically, if they don't have a certificate by Feb. 3, they don't get to start construction until the fall," Christi Tezak, managing director of Washington-based industry consultant ClearView Energy Partners, said in a phone interview.
Filling Seats
LaFleur, a Democrat and former utility executive, has been on the commission since 2010. The panel has been running with three Democrats since the resignation of Tony Clark, a Republican, last year. The only other commissioner is Colette Honorable. Bay didn't respond to a telephone request for comment.
The agency may not be completely hamstrung with two commissioners, Brandon Barnes, an energy analyst at Bloomberg Intelligence, said in a note to clients Friday. It has a policy that allows two, or even one, commissioner to count as a quorum on a limited basis, though it's unclear when that policy would apply.
Three Vacancies
Filling the panel's three vacancies will take time. The U.S. Senate still hasn't confirmed the bulk of Trump's chosen cabinet. Even a speedy confirmation process could take 30 to 60 days, according to David Wochner, a partner at the Washington-based law firm K&L Gates. That may lead to costly delays for companies awaiting their pipeline certificates. 
"For those guys, a month matters," said ClearView's Tezak.
One name repeatedly floated as a likely pick by analysts including ClearView to fill the next vacancy is Neil Chatterjee, senior energy adviser to Senate Majority Leader Mitch McConnell and a former lobbyist for National Rural Electric Cooperative Association. His relationships on Capitol Hill may expedite the confirmation process -- but not significantly.
First Priority
"If President Trump and Senator McConnell tomorrow were to meet and say this is high priority, I still would expect it's going to be in the 60-day time frame," Wochner said. "The Senate will be occupied with more significant votes. The cabinet will be first priority."
Chatterjee declined a request to comment. The White House declined to comment.
For its part, Williams said by e-mail that it believes the Trump administration will "prioritize filling the commission's vacancies so that critical natural gas infrastructure projects like Atlantic Sunrise can be approved and begin delivering benefits to the U.S. energy consumers."
Industry groups are meanwhile putting pressure on the administration to act quickly. 
"Given President Trump's focus on infrastructure and domestic energy resources, we urge him to nominate candidates to fill the commission's three existing vacancies as soon as possible," Don Santa, president and chief executive officer of Washington trade group Interstate Natural Gas Association of America, said in a statement.
— With assistance by Ryan Collins, and Ari Natter
Before it's here, it's on the Bloomberg Terminal.
LEARN MORE