Why Taiwan's Uneasy Relationship With Beijing Is Being Tested
By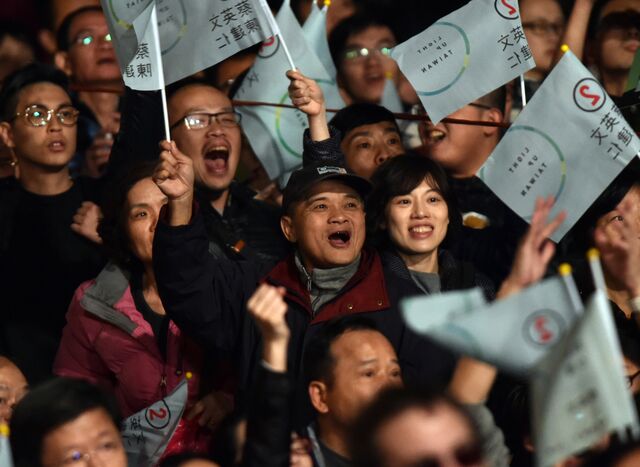 An agreement-to-disagree has helped keep the peace between Taiwan and China for decades. 
Known as the One-China principle, it's an acknowledgement that both are part of one country, but that each has its own interpretation of what that means. 
To China, Taiwan is a province. So the 2016 election of a Taiwanese president who is unwilling to explicitly endorse the One-China principle—and whose party was founded on the idea that Taiwan is independent—has rattled the Beijing government.
This QuickTake examines how the relationship between Taiwan and China has evolved, and how the new leader in Taipei—and another in Washington—are both testing China's patience.