Treasuries Fall on Dow Record, Pushing 10-Year Yield Above 2.5%
by
Declines deepen after weak demand for 5-year auction

Several bearish block trades posted in 10-year note options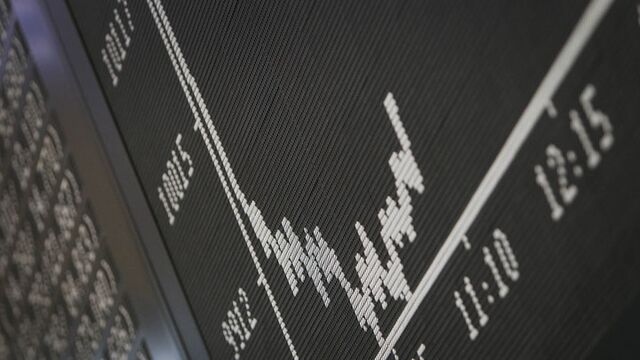 Treasuries fell, pushing the 10-year yield to a four-week high above 2.5 percent, amid a global stocks rally that drove the Dow Jones Industrial Average above 20,000 for the first time.
The U.S. 10-year yield was higher by about 6 basis points at 2.52 percent at 2:41 p.m. in New York, versus increases of 6-8 basis points for most euro-zone markets in the same maturity. Yields reached session highs after a $34 billion 5-year note auction stopped at 1.988 percent, about 1.2 basis points above where the note was quoted in when-issued trading at the 1 p.m. New York time bidding deadline.

Auction's 2.38 bid-to-cover ratio was lowest since July and some bidder participation metrics were weaker than previous sale; indirect award declined from last month's record high, to 63.3 percent, while primary dealer award increased to 32.1 percent, below its 6-auction average; MORE
Tuesday's 2Y auction also tailed; cycle concludes Thursday with $28b 7Y
Auction was expected to benefit from rise in yields into the bidding deadline and extended non-commercial net short positioning in 5Y futures, offsetting the sector's sensitivity to rising Fed rate path
Before the auction, several bearish block trades were posted in UST 10Y options, including 2 put blocks and 1 put spread
German 10Y yield rose by as much as 6.4bp to highest level in a year amid gains for European stocks and weak demand for German 30Y auction; German 5s30s curve steepened, approaching highest levels of past two years
Treasuries have taken direction in past week from U.S. stocks, which have reflected sentiment shifts about economic implications of Trump administration initiatives including trade protectionism, tax cuts, fiscal stimulus and deregulation
Before it's here, it's on the Bloomberg Terminal.
LEARN MORE