Korea Slowdown Has Further to Run, Due to Politics and Trade
By and
Presidential and corporate scandals sap consumer confidence

Exports are vulnerable to protectionism and Chinese demand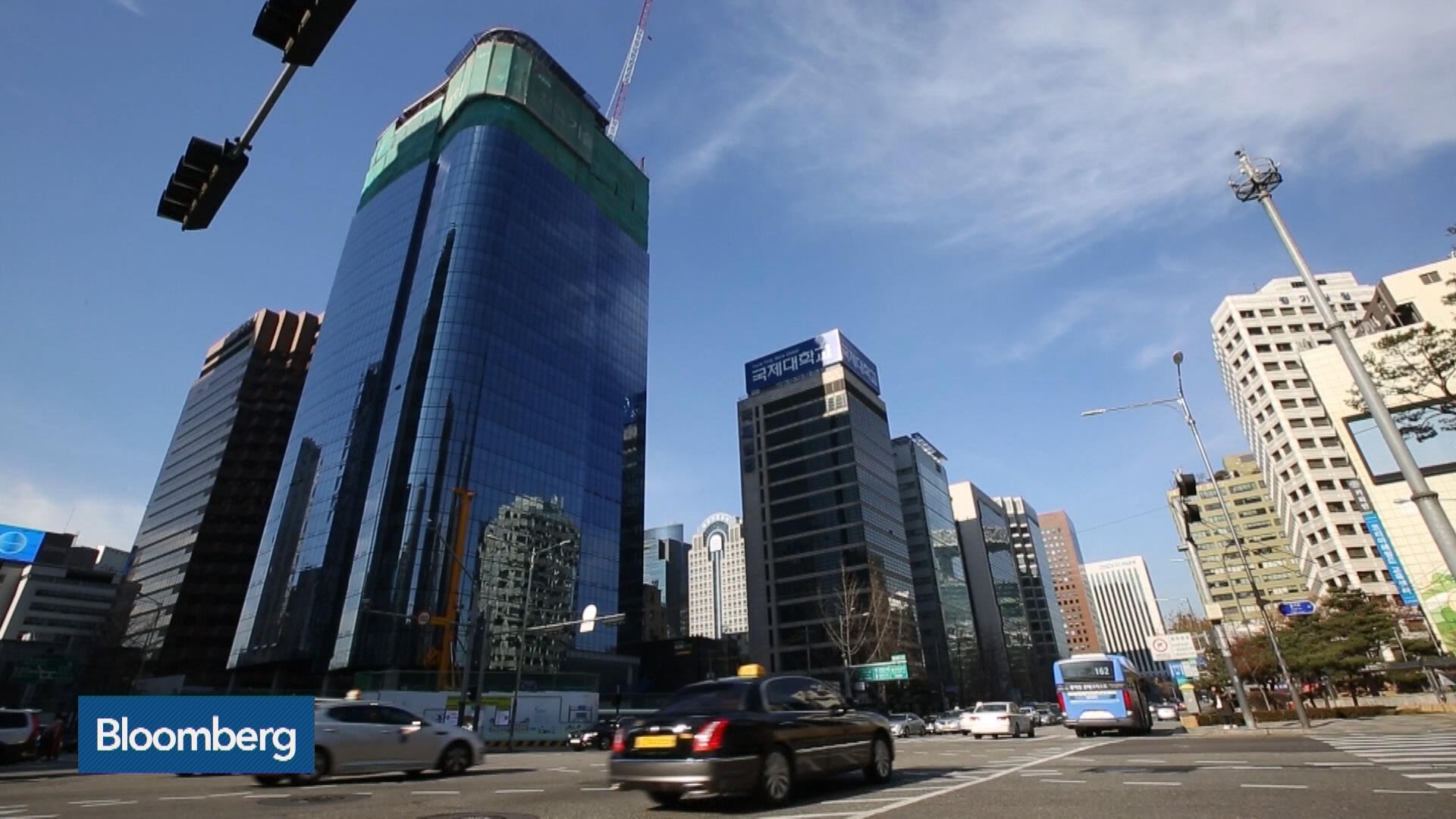 With consumer confidence running near an eight-year low and no early end in sight to the presidential and corporate scandals that are rattling South Korea, economic growth is set to continue slowing in the months ahead.
The nation's gross domestic product data released Tuesday showed an expansion of just 0.4 percent in the three months through December, the weakest quarter-on-quarter performance since June 2015. Measured year on year, it slowed to 2.3 percent.
A tepid 0.2 percent increase in private consumption -- which accounts for 40 percent of GDP -- was the chief culprit, according to Chung Kyu-il, a director at the central bank's economic statistics department.

Capital Economics' Krystal Tan sees the leadership crisis continuing to weigh on consumer and business sentiment, aggravated by high levels of household debt and the job losses and cost cutting that will flow from ongoing restructuring in the shipping and shipbuilding industries.
"On the external front, we expect global growth to remain lackluster in the coming years, which will weigh on demand for Korea's exports," she said in a note Wednesday. "China's move up the value chain, which is seeing it produce more of the high-value intermediate goods that it used to import from more advanced economies such as Korea, will also drag on demand."
Tan forecasts GDP growth this year of 2.0 percent, versus the central bank's projection of 2.5 percent.
Then there's the planned deployment in South Korea of a U.S. missile shield that risks economic retaliation from China. And on top this, the threat of trade protectionism from the new Trump administration in the U.S.
What's ailing South Korea: From H-Bomb to Impeachment
To be sure, Asia's fourth-largest economy is growing, not shrinking, and the government does have capacity for more fiscal spending. Once the impeachment of President Park Geun-hye is resolved, policy makers may be in a position to take advantage of the nation's fairly health debt-to-GDP ratio, which is only about 40 percent.
And the Bank of Korea does have a little room to cut key its interest rate, which is currently 1.25 percent.
Eugene Investment & Securities economist Lee Sang-jae said the economy is likely to look worse in the first half this year, but that a new administration should bring stronger measures to boost growth in the second half, possibly accompanying a rate cut by the central bank.
Key points from the economic growth figures Wednesday:
The 0.4 percent expansion in GDP followed a 0.6 percent gain in the previous three months and compared with estimates for a 0.3 percent increase.
From a year earlier, growth was 2.3 percent, versus a projection of 2.2 percent.
Construction investment fell as the government took steps to curb household debt and property market overheating in some areas.
Government spending rose 0.5 percent.
Infrastructure investment rose 6.3 percent and was the biggest contributor to growth in the fourth quarter.
Click here for more details on Korea's GDP release
Before it's here, it's on the Bloomberg Terminal.
LEARN MORE