British Small Businesses Call on May to Uphold EU Trade Ties
By
Prime minister's plan to leave single market draws skepticism

One-third of exporting firms expect level of trade to decline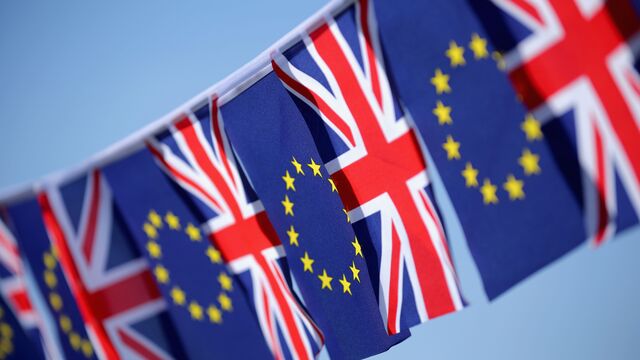 British small businesses urged Prime Minister Theresa May to preserve favorable trade ties with the European Union and reach out to emerging countries as she prepares to pull the U.K. out of the single market.
Nearly one-third of U.K. small companies that export expect overseas sales to decline after Brexit, while one-fifth expect them to increase, the Federation of Small Businesses said in a survey published Wednesday. Overall, one-third of British small businesses take part in overseas trade, with 92 percent of those exporters trading with the EU.
"We need the government to enhance specific support for small exporters to reach new customers and to negotiate ambitious U.K.-specific trade deals with large and emerging markets," said Mike Cherry, chairman of the federation, in a statement. Regarding EU negotiations, "any new agreement must maintain the current ease of trade with the EU and not lead to additional administrative or financial burdens."
In a speech last week laying out her plan for EU negotiations, May said she was preparing for Britain to leave the single market and the European customs union in order to prioritize curbing immigration.
May's strategy has drawn a skeptical response from U.K. business leaders. Carolyn Fairbairn, director-general of the Confederation of British Industry, said May had "reduced options" for maintaining barrier-free access with the remaining 27 members.
Curbs on immigration could also pose problems for small businesses. One in five employ EU migrant labor, with almost half of those being "mid-skilled" workers such as mechanics or care workers, the small-business federation said. Maintaining access to mid- and high-skilled migrants should be a priority for government, it added.
Before it's here, it's on the Bloomberg Terminal.
LEARN MORE