Brexit Bulletin: White Flag on White Paper
Conservatives plot a rebellion with the Labour opposition while May tries to get a short Brexit bill through Parliament.
By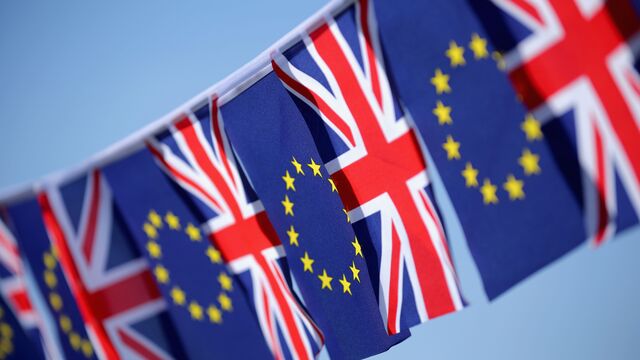 Sign up to receive the Brexit Bulletin in your inbox, and follow @Brexit on Twitter.
Fresh from Tuesday's defeat in the Supreme Court, Prime Minister Theresa May was forced to back down again on Brexit on Wednesday as she agreed to publish a so-called white paper on her negotiating plan.
With the government already preparing what it calls a short, straightforward bill to win parliamentary approval for triggering the withdrawal, May pledged to also formally release her strategy for the negotiations.
"I can confirm to the house that our plan will be set out in a white paper. We will ensure that Parliament has every opportunity to provide that scrutiny as we go through this process."
The announcement came a day after some of her Conservative Party colleagues united with the opposition Labour Party to demand such a document. 
Their hope was it would make the prime minister more accountable and perhaps limit her room to maneuver in the talks. By conceding, May highlights how she now has less control over the process although it means she avoids the risk of rebellion in her own ranks.
The Daily Telegraph reports that May is eyeing mid-March as the moment to invoke Article 50, assuming Parliament has given her its blessing first.
As politicians squabbled, lawyers celebrated after a handful of small and mid-sized law firms defeated the government.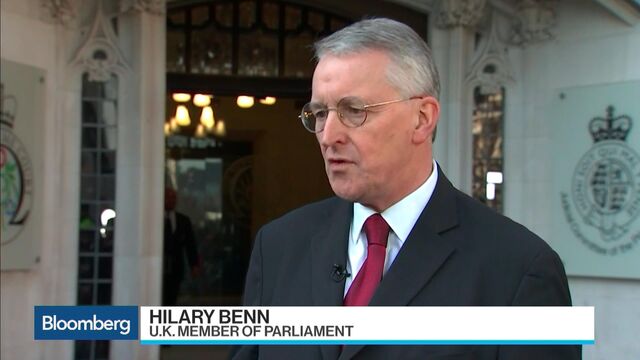 Scotland Sidelined?
The Supreme Court verdict nudged Scotland closer to a second referendum on independence by ruling that the Parliament in Edinburgh has no legal right to challenge Brexit.
While polls suggest Scots still don't favor breaking with the U.K., First Minister Nicola Sturgeon can now argue her nation is being sidelined democratically.
May's promises to hold a political convention to consult lawmakers in Scotland now were "not worth the paper they are written on," Sturgeon said on Tuesday.
She said it's "becoming ever clearer" that Scotland must decide whether it should "take our future into our own hands."
Spanish Prime Minister Mariano Rajoy, mindful of Catalonia wanting independence, said it's "important" Scotland doesn't get a vote on the Brexit process.
Companies Fret
British companies are sounding the alarm even as the Confederation of British Industry reported factory orders rising at the fastest pace in two years.
A report due for release on Thursday is also set to show the economy grew a healthy 0.5 percent in the last three months of 2016.
Firms from Easyjet to BT Group are nevertheless among those blaming Brexit for hurting their business via a weaker pound or slower demand.
The warnings suggest the economy may finally stumble, having proven resilient following last June's referendum.
Still, retailer WHSmith said on Wednesday that the Brexit vote is having little effect on its performance.
Oxford Economics said in a report on Tuesday that Brexit would hurt the economy by weakening trade and foreign investment. It estimated potential output growth will average just 1.6 percent between now and 2030, in line with the decade after the financial crisis.


Dijsselbloem's Warning
Dutch Finance Minister Jeroen Dijsselbloem fleshed out some of Europe's thinking on Brexit overnight.
In a speech, the head of the group of euro finance ministers said it's "unthinkable" that U.K.-based banks would have full access to the single market unless their regulatory standards keep up with that of the EU.
He also said it's inevitable that a transition is needed after Brexit and warned the U.K. against going "rogue" by slashing taxes.
"That would be a huge mistake and it would certainly stand in the way of a fair trade deal that would suit us both," Dijsselbloem said.
Brexit Bullets
Santander CEO Ana Botin tells Bloomberg TV that the bank is "absolutely, totally" committed to London
Maltese Finance Minister Edward Scicluna says neither side should get "hot under the collar"
Carlyle, Blackstone said to look to Luxembourg for EU access, reports the Financial Times
EU "will fry" U.K. in the Brexit negotiations, forcing the pound to fall, says Ryanair founder Michael O'Leary
Britain's dividend dreams are a Brexit mirage, says Bloomberg Gadfly
EU Tax Chief Moscovici says the U.K. won't become a tax haven
German Chancellor Angela Merkel's run for reelection was jolted after popular adversary joined the race
South Africa sees opportunities to sell more of its agricultural produce to the U.K. under a post-Brexit trade pact, Trade and Industry Minister Rob Davies says in an interview
BlackRock CEO Larry Fink says Brexit is reshaping Europe
Bloomberg View writes in an editorial that May's Brexit challenge remains the same
And Finally?
The referendum result has brought about a reversal in the usual political dynamics, writes Bloomberg's Rob Hutton.
For more than two decades, Tories such as Iain Duncan Smith, Bill Cash and Bernard Jenkin fought to get Britain out of the EU, rebelling on votes and trying to force the issue up the agenda. It was their pressure that helped deliver the Brexit referendum. For much of that time, they were mocked and punished by the party leadership.
Now they find themselves supporting the government line and attacking others for speaking out against it, while people who a year ago were loyal ministers, such as Nicky Morgan, Dominic Grieve and Anna Soubry, are plotting rebellion on the backbenches.
The problem for the anti-Brexit gang is that they lack time. The votes on the Maastricht Treaty, which saw these early Eurosceptic attacks, went on for more than a year. And it was another two decades before the government held the referendum. The debate over the Article 50 bill will take just weeks and Britain may well be outside the EU two years later.
"I don't think the Brexit skeptics will have quite the same opportunities for guerrilla tactics as the Maastricht rebels," said Philip Cowley, professor of politics at Queen Mary University of London.
There is one point of continuity in both rebellions: In 1992, David Davis was a young government whip, responsible for pushing Tories to vote for European integration. Today, he's the Brexit Secretary. Perhaps, the trick in politics is knowing when to switch sides.
— With assistance from Robert Hutton
For more on Brexit follow Bloomberg on Twitter, Facebook and Instagram, and see our full coverage at Bloomberg.com
Before it's here, it's on the Bloomberg Terminal.
LEARN MORE