markets
Pound Falls as Supreme Court Ruling Seen as No Brake on Brexit
By and
Parliamentary approval needed to trigger Article 50: court

Delays and pound volatility are still risks, say analysts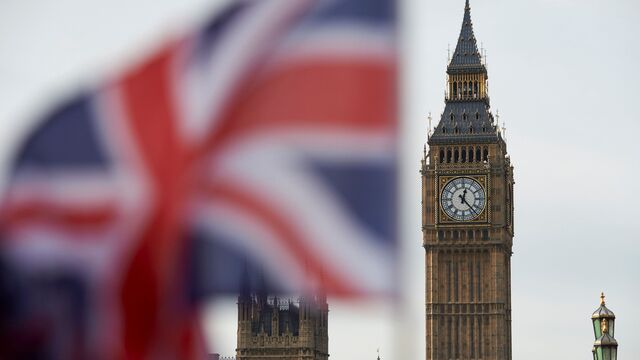 The pound and gilts fell as investors bet a Supreme Court loss for U.K. Prime Minister Theresa May won't derail the start of a process to exit the European Union.
The U.K.'s highest court ruled May needs to seek parliamentary approval to trigger Brexit, an expected decision that hands lawmakers a chance to try to amend the government's stance. The judges ruled unanimously that legislatures in Scotland and Northern Ireland don't get to vote on the Article 50 process, which could have delayed May's end-March time frame.

Sterling extended losses to a low of $1.2438 after the announcement, and traded down 0.6 percent at $1.2465 by 10:54 a.m. in London. U.K. 10-year gilt yields rose three basis points to 1.39 percent.
Amendment Risks
While the decision was widely expected, "we will have to wait and see what kind of amendments the MPs will request and I think this exposes sterling to more headline risk," UniCredit strategist Vasileios Gkionakis said. "Fundamentally, it doesn't change much about Brexit. The parliament is very likely to approve the triggering of Article 50."
"Article 50 amendments by opposition parties are not reasons to buy GBP," according to Nomura's Jordan Rochester. The House of "Lords could delay things, but threat of reforming by reducing headcount within the Lords may make them think twice about blocking the process entirely."
"The real question is how long PM May will need to pass through a bill in the parliament and whether the time till end of March will be enough for that," said Credit Agricole strategist Valentin Marinov.
"Sterling reaction in part seems reflecting the muting of risks regional assemblies could delay the vote or that the Supreme Court might defer the course to the ECJ," said Citigroup strategist Josh O'Byrne. "Still, both scenarios seemed unlikely. The potential for a Brexit bill as soon as next week could get the ball rolling on more political turbulence for GBP."
Before it's here, it's on the Bloomberg Terminal.
LEARN MORE