No One Has Any Patience for a European Profit Warning These Days
by and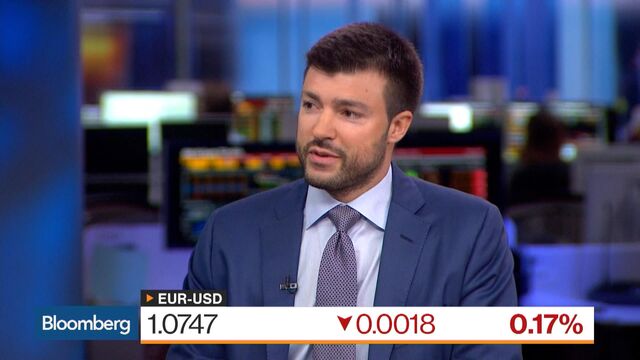 After years of sluggish earnings growth, European investors had reason to believe that 2017 was going to be different: a weaker euro paired with the prospect of pro-growth U.S. policies nudged profit estimates higher, boosting equities.
That has left the door open for some notable disappointments in the early days of earnings season, said Stephane Ekolo, chief European strategist at Market Securities, in London.
"Companies publishing lower-than-expected earnings or cutting their outlooks are being punished more than usual by the market, because investors have no patience for warnings this time around," Ekolo said by phone.

In the past week, some of the reactions to profit adjustments by some major companies have set records.
BT Group Plc slumped as much as 21 percent -- the most since Margaret Thatcher was prime minister -- after cutting its forecast and tripling its Italy write-down, wiping out about 7.6 billion pounds ($8.8 billion) in market capitalization, while Swiss food maker Aryzta AG plunged as much as 36 percent -- an intraday record -- after saying earnings could fall 20 percent this year. The warnings mirrored similarly disappointing reports last week from Pearson Plc and St. Ives Plc, which sent those stocks down 29 percent and 40 percent, respectively, on the day of the warning.
According to data compiled by Bloomberg, earnings of Stoxx Europe 600 Index components are expected to rise 14 percent this year, up from 12 percent expected three months ago.
Despite the recent string of warnings in Europe, Morgan Stanley equity strategists wrote in a note on Jan. 20 that fourth-quarter earnings are set to surprise on the upside.
Goldman Sachs equity strategists made a similar call, expecting European earnings to beat forecasts in the current season, given the improving macroeconomic backdrop, they wrote in a Jan. 18 note.
Before it's here, it's on the Bloomberg Terminal.
LEARN MORE