Japanese Shares Drop as U.S. Pulls Out of TPP, Yen Holds Gains
By and
Trump's 'protectionist stance' strengthens: MUFJ Kokusai

Mnuchin comments on 'excessively strong dollar' bolster yen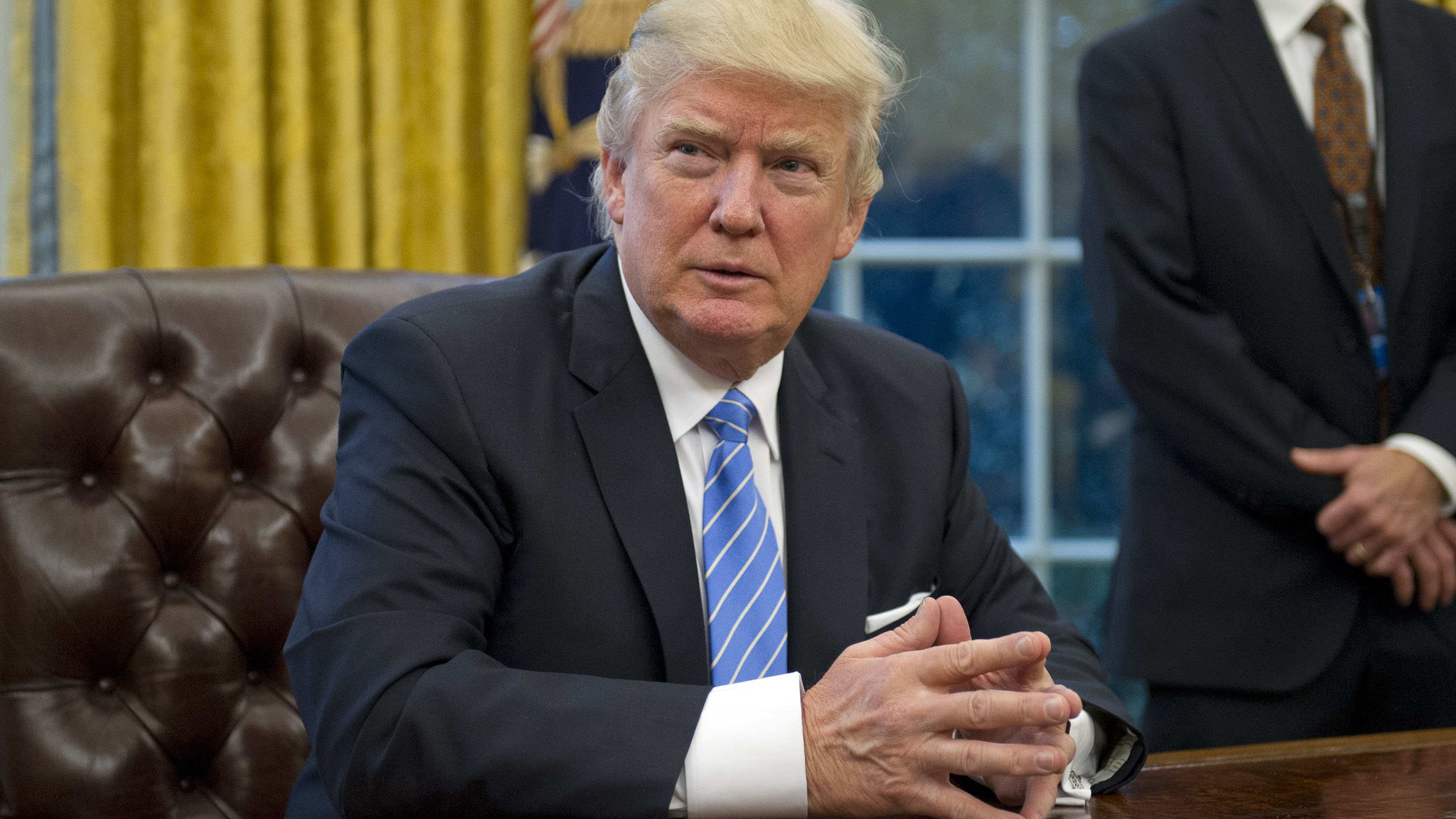 Japanese stocks declined, with the benchmark Topix index dropping to a six-week low, after U.S. President Donald Trump made good on campaign pledges and signed an executive order Monday to withdraw from the Trans-Pacific Partnership accord.
The end of U.S. participation in the free trade agreement with 11 other nations including Japan unnerved investors on both sides of the Pacific. The yen held on to a two-day gain, after U.S. Treasury Secretary nominee Steven Mnuchin said an "excessively strong dollar" could have a negative short-term effect on the economy. The Japanese currency's level weighed on exporters while financial shares also declined after Trump told business leaders he intended to impose a "substantial border tax" on companies that move operations out of the U.S.
"As Trump's protectionist stance strengthens, the yen is gaining and investors are avoiding taking risk," said Kiyoshi Ishigane, chief strategist at Mitsubishi UFJ Kokusai Asset Management. "Leaving TPP, renegotiating NAFTA were both things Trump had strongly emphasized from before he became president, so it's no big surprise, but the comments over the border tax are making investors recoil."
While Trump campaigned on a pledge to ditch the TPP, Asian nations including Japan had made a last-ditch effort to convince him of the merits of the pact ahead of his inauguration. Trade aside, the deal was seen as a strategic counter to increased Chinese military and economic power in the region.

Summary
Topix -0.6% to 1,506.33, lowest close since Dec. 7
Nikkei 225 -0.6% to 18,787.99
Yen -0.2% at 112.91 per dollar, after strengthening 1.9% in last two days
Otsuka Holdings +1.8% after inclusion in Nikkei 225; co. didn't trade at closing auction on Monday, according to Bloomberg data
Automakers and electric-appliance producers among biggest drags on the Topix; Toyota Motor -1.7%, Honda Motor -1.7%
Banks led declines on the benchmark as Japanese government bond yields fell amid a shift by investors toward haven assets; Mitsubishi UFJ Financial -2.7%, Mizuho Financial -2.5%, Sumitomo Mitsui Financial -2.1%
Yaskawa Electric -3% after Jefferies said co. earnings unlikely to beat consensus for next fiscal year
Denka +0.8%: shares gained as much as 3.8% after Mizuho initiated a buy rating, citing vaccines, reagents to drive profit
Kansai Electric -4.9% after Goldman Sachs cuts rating to sell from neutral
Other Japan market news:
BOJ Is Said to Be Wary of Yield Target Hike Even If CPI Hits 1%
New Delay for Japan's First Jet Raises Concerns About Sales (2)
Takata Bonds Plunge as Bankruptcy Risk Causes Repayment Fear (1)
Morgan Stanley Cedes Japan M&A Crown to Mizuho on SoftBank Deal
Ichimoku Cloud Breach Suggests Bad Weather for the Dollar: Chart
Before it's here, it's on the Bloomberg Terminal.
LEARN MORE