U.K. Labour Said to Pursue 'Meaningful' Vote Over Brexit Talks
By
Opposition will table amendments to EU divorce legislation

Parliament should not just rubber stamp Brexit deal, Labour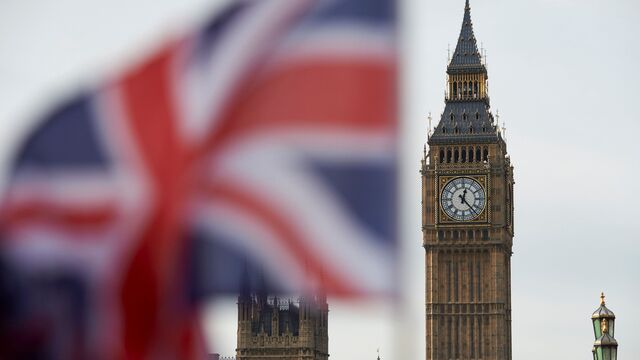 The U.K.'s main opposition Labour Party will push for a "meaningful" vote on Prime Minister Theresa May's negotiations with the European Union as it seeks to force her to give lawmakers more of a say on Britain's arrangements for leaving the bloc.
Party leader Jeremy Corbyn will table amendments to any legislation brought to parliament if the Supreme Court forces the government to give lawmakers a say in a ruling scheduled to be announced Tuesday. Labour wants to ensure parliament is able to block a deal if it is not in the interests of the country, according to a person familiar with the strategy who asked not to be identified.
If the court rules against May, she plans to rush a short bill through Parliament to trigger Brexit negotiations by her self-imposed March 31 deadline. She also said there will be a vote on the deal agreed in the two years of exit talks allowed by EU rules -- and played down the chances of lawmakers voting against it.
"I am sure the British parliament will want to deliver the views of the British people and respect the democratic decision that was taken," she said when asked on Jan. 17 what would happen if parliament should vote down the deal.
Labour is determined that lawmakers are not just used as a "rubber stamp," the person said. May's pledge to walk away with no deal if she can't get what she wants means parliament should be involved earlier in the process and not just left as an after-thought, the person said.
Amendments to the legislation will include demands for the premier to publish her plan for talks and a commitment to a vote that will allow a deal to be rejected at the end of the process.
Before it's here, it's on the Bloomberg Terminal.
LEARN MORE