Trump Dangles Incentives to Auto CEOs in Push to Lure Factories
By , , and
President calls pollution regulations 'out of control'

Trump tweets he wants cars sold in U.S. to be built locally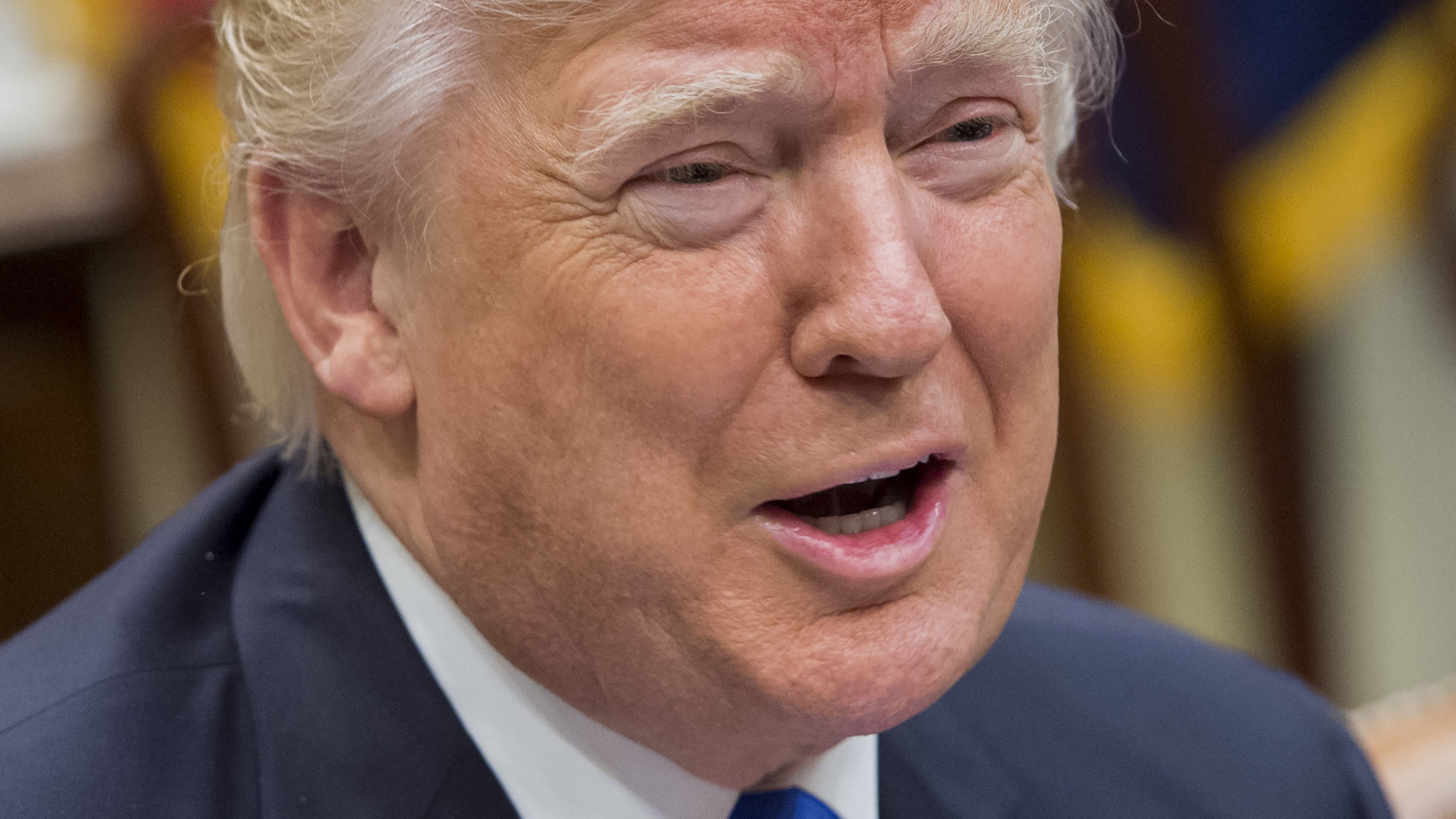 After months of heaping criticism on automakers for adding jobs overseas, President Donald Trump revealed a different side in his first White House sit-down with the industry's top executives.
Surrounded by the chief executives of General Motors Co., Fiat Chrysler Automobiles NV and Ford Motor Co., Trump laid out the incentives he'll offer the companies to attract new plants in the U.S. "We're bringing manufacturing back to the U.S.," he said. "We're reducing taxes, very substantially, and we're reducing unnecessary regulations."
The remarks sent the companies' shares rising and highlighted an important, albeit less public, element of the automakers' relationship with the new president. In exchange for putting up with his Twitter swipes and for pledging to maximize jobs at home, they're quietly pushing the administration for regulatory help that could boost their profits and make building local factories more feasible.
Getting new U.S. factories built won't be easy. The last vehicle assembly plant GM, Ford or Fiat Chrysler opened on their home turf was in 2006. That's the same year Ford took out $23 billion in loans and pledged all of its major assets -- including the blue oval logo -- as part of a restructuring of its then-bloated U.S. operations that later staved off bankruptcy. GM and Fiat Chrysler's predecessors needed government bailouts to quickly emerge from their reorganizations, and all three shuttered dozens of manufacturing sites in the process.
Excess Capacity
"The last thing the auto industry needs is more capacity," Marina Whitman, a University of Michigan professor and former GM chief economist. "There's overcapacity worldwide in the auto industry and it makes it tough for auto producers in America. They have to make some tough decisions."
Trump pledged to ease off on environmental rules and taxes, which would blunt any impact of his plans to renegotiate U.S. trade policy with its neighbors. After spending roughly a year and a half attacking Ford in particular for building cars in Mexico, the president has stood firm in his opposition to auto imports.
"I am, to a large extent, an environmentalist," Trump told GM's Mary Barra, Ford's Mark Fields and Fiat Chrysler's Sergio Marchionne on Tuesday. "I believe in it. But, it's out of control."
Read more: Trump's 'big border tax,' explained by Q&A
Fiat Chrysler, whose truck-heavy lineup may benefit most from eased fuel-economy standards, led automotive stocks higher. Its U.S. shares rose 6.5 percent at 1:40 p.m. in New York, while Ford gained 2.2 percent and GM advanced 1.4 percent.
'Constructive' Discussion
"We had a very constructive and wide-ranging discussion about how we can work together on policies that support a strong and competitive economy and auto industry, one that supports the environment and safety," GM's Barra said in a statement.
Trump's meeting occurred a day after he signed a memorandum withdrawing the U.S. from the Trans-Pacific Partnership trade agreement, claiming the pact would hurt workers. He has pledged to renegotiate the North American Free Trade Agreement with Mexico and Canada.
"We've repeatedly said that the mother of all trade barriers is currency manipulation, and TPP failed in meaningfully dealing with that," Ford's Fields, who also met with Trump on Monday, told reporters following the meeting. "We appreciate the president's courage to walk away from a bad trade deal."
All three of the top U.S. automakers have given Trump fodder for promoting his efforts to boost U.S. hiring. Ford canceled a $1.6 billion car assembly plant in Mexico and has said it will spend $700 million to expand a Michigan factory instead.
GM and Fiat Chrysler have each pledged $1 billion in investment toward domestic assembly, though both companies have said their plans were made prior to Trump winning the election.
Mexico Plans
All three also continue to produce vehicles in Mexico. Ford will assemble Focus compacts at an existing factory in Hermosillo and is already building Fusion and Lincoln MKZ sedans.
GM hasn't announced any step back from plans announced in late 2014 that it would spend $5 billion on new plants in the country by 2018, creating 5,600 jobs. Fiat Chrysler has seven facilities south of the border, building parts as well as Ram trucks and vans, Fiat 500 small cars and Dodge Journey sport utility vehicles.
"I appreciate the president's focus on making the U.S. a great place to do business," Fiat Chrysler's Marchionne said in a statement. "We look forward to working with President Trump and members of Congress to strengthen American manufacturing."
— With assistance by Justin Sink, John Lippert, Ryan Beene, David Welch, and Craig Trudell
Before it's here, it's on the Bloomberg Terminal.
LEARN MORE