markets
Pound Has Priced in Government Defeat in Supreme Court, ING Says
By
Currency could drop to $1.21 even if lawmakers get a vote

Sterling reached strongest level in a month on Monday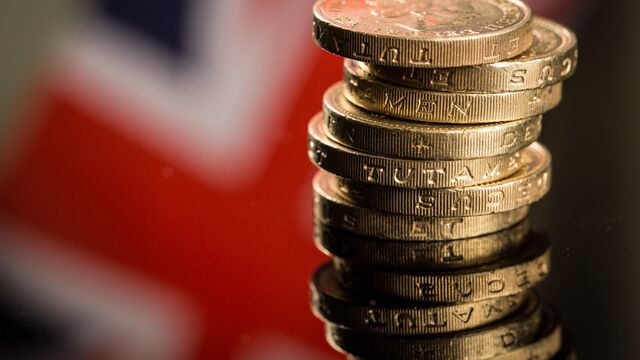 A Supreme Court ruling that allows Parliament to vote on the triggering of Article 50 is already priced into the pound, meaning there is a smaller potential for a rally on Tuesday following such a decision, according to ING Groep NV.
The fate of the currency will therefore lie in how much scrutiny lawmakers exercise over Prime Minister Theresa May's plans, London-based strategist Viraj Patel wrote in a note to clients. That opens up a range of outcomes for the pound after a ruling against the government, from a rally to $1.2650 to an almost 4 percent decline to $1.2100, Patel wrote.

Sterling touched a one-month high against the dollar on Monday, after rallying the most since 1993 on Jan. 17 as May pledged in a speech to deliver "a smooth and orderly Brexit." After the rally, parliament being allowed to vote on the triggering of Article 50 "is already in the price" and "it's what follows – in terms of the government's legislative actions – that will matter for GBP's overall reaction," Patel wrote on Monday.
ING's Scenarios
The best-case scenario for sterling would be if the Supreme Court rules that Parliament must have greater scrutiny on the actual Brexit process. If lawmakers have regular votes on the plan a move to $1.2650 is possible, while a one-off debate and vote could see a rally to $1.2550
The most likely scenario is that the government rushes a short bill through Parliament to trigger Brexit if the Supreme Court rule against it. Such a move could ultimately prompt a decline to $1.2100, meaning ING recommends investors fade any rally after Tuesday's decision
In the most bearish scenario, namely if the government is allowed to trigger Article 50 without a parliamentary vote, the currency may slide to $1.2000
Before it's here, it's on the Bloomberg Terminal.
LEARN MORE