Blue States Team Up to Defend Consumer Financial Protection Bureau
By
AGs from 16 states worry federal government will pull support

New York is leading a group in a similar suit over EPA rules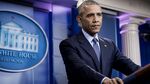 Attorneys general from 16 states banded together to join a federal appeals court battle in defense of the 5 1/2-year-old Consumer Financial Protection Bureau, the latest sign of state-level Democrats combining resources to shield former President Barack Obama's legacy.
President Donald Trump has spoken out against the Dodd-Frank reforms that created the agency after the financial crisis, and he's likely to fire its director and stop defending the bureau in court, according to Connecticut Attorney General George Jepsen, who's leading the states.
"If President Trump implements his announced agenda, it's hard to see it not ending up in court, whether it's health care, immigration, consumer protection or gun safety," Jepsen said Monday in a phone interview. "We will continue to work together over the next four years if we see President Trump do things that are unconstitutional or contrary to law."
Trump told business leaders on Monday that he would cut regulations by 75 percent, saying his observation has been that reducing regulations is a more important factor than tax cuts in promoting growth.
During the Obama era, Republican attorneys general took on what they dubbed the "imperial presidency" by fighting against executive overreach and an intrusion on state regulations. Texas frequently took the lead in rounding up packs of like-minded conservative states to sue federal regulators. Now, attorneys general in blue states such as New York, California and Connecticut find themselves defending the regulators.
Rehearing Sought
The attorneys general led by Jepsen on Monday asked a judge for permission to intervene in an appeal, after a divided court ruled in October that the structure of the Consumer Financial Protection Bureau is unconstitutional. The agency's request for a rehearing is being considered by the court.
The states say they've brought many civil actions in coordination with the federal agency to protect consumers from financial-industry abuses, and that allowing the appeals court ruling to stand would undermine their power. The ruling would also diminish the agency's political independence, they said.
New York Attorney General Eric Schneiderman is leading a group of six states seeking to intervene in a federal lawsuit in the District of Columbia targeting an Obama-era environmental rule. The lawsuit, over a rule requiring 22 states to reduce pollution that drifts downwind into other states, was filed against the Environmental Protection Agency by 14 energy companies. The EPA's defense of the rule is in doubt under Trump, who nominated Oklahoma Attorney General Scott Pruitt -- who often clashed in court with the agency -- to lead it.
"The Trump administration has signaled its desire to roll back federal environmental protections, including those that protect states from out-of-state polluters. This is why defending this sensible, fair, and crucial rule is so important," Schneiderman said in a Jan. 19 statement.
California Leading
California, the most-populous U.S. state and a solid blue one, has the potential to play a leading role in future battles. Lawmakers there on Monday are preparing to confirm Xavier Becerra, a Democratic supporter of Hillary Clinton, as the state's next attorney general. Kamala Harris, his predecessor who was elected to the U.S. Senate, frequently took leadership roles in some of the country's highest-profile consumer and environmental fights.
California Democrats, who control the Legislature, hired former U.S. Attorney General Eric Holder to advise them as they prepare to challenge Trump's expected rollbacks on climate change, health care, civil rights and immigration policies.
Jepsen, the Connecticut attorney general, stressed that many such efforts at the state level have bipartisan support.
"On something like this, everyone is respectful," he said. "It's not the nastiness you see in Congress."
The case is PHH Corp. v. Consumer Financial Protection Bureau, 15-1177, U.S. Court of Appeals, District of Columbia Circuit (Washington)
— With assistance by Laurel Brubaker Calkins
Before it's here, it's on the Bloomberg Terminal.
LEARN MORE