markets
U.K. Economy Facing Prolonged Brexit Transition, EY Will Say
By
U.K. Economy Facing Prolonged Brexit Transition, EY Will Say
By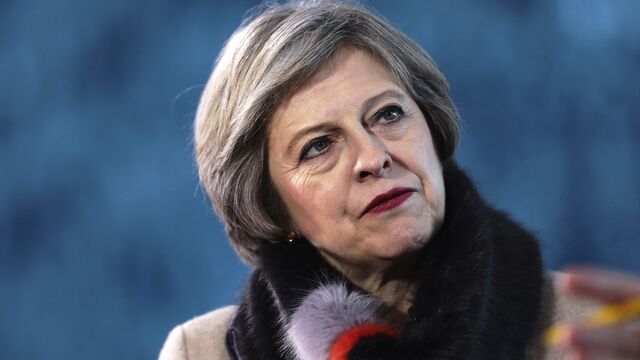 Britain is facing a protracted transition toward more export-driven growth, meaning the economy will record relatively slow expansion through the end of the decade, according to the EY Item Club.
The group will say in a report on Monday that economic growth will slow to 1.3 percent this year and 1 percent in 2018, before picking up to 1.4 percent in 2019. There will be an acceleration to 1.8 percent in 2020, though that will still be below the average recorded in recent years.
Peter Spencer, EY's chief economic adviser, will say the impact of Brexit on the U.K. economy will probably be "shallower, but more prolonged" than previously anticipated.

As the pound's decline since the Brexit vote in June pushes up inflation, that's likely to slow consumer spending this year. EY -- which expects inflation to hit more than 3 percent by the end of 2017 -- will say the currency's weakness shows the need for a "major shift" in the economy's structure toward exports and away from domestic drivers.
It will also say that while the U.K.'s trade performance "continues to disappoint," 2017 should see an improvement in net exports as overseas markets strengthen and import volumes are reduced by weaker consumer demand. It will also forecast a narrowing in the current-account deficit to just 2.5 percent of gross domestic product in 2019, less than half the level expected this year.