The Dollar's Trump Trade Approaches an Inflection Point
By
Greenback whipsawed by Trump, Mnuchin comments on strength

Hedge funds cut net bullish bets days before inauguration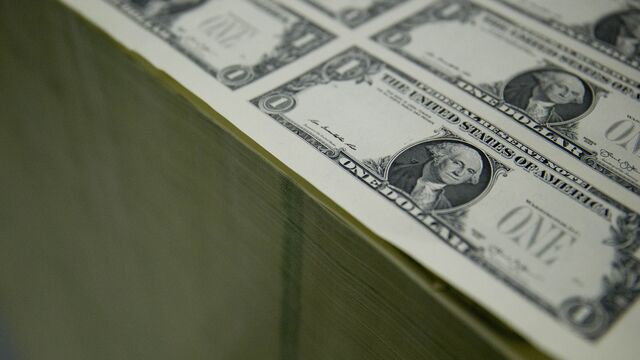 If you want to know whether the Trump trade has legs, keep an eye on dollar-yen.
That's because the exchange rate is trading near a key battleground spot for bulls and bears of 115 yen, according to Boris Schlossberg, managing director of foreign-exchange strategy at BK Asset Management in New York. Brown Brothers Harriman & Co. strategist Marc Chandler said the past week's push higher in Treasury yields is starting to support the dollar again. Its short-term direction will likely determine whether the greenback extends the 8 percent rally against the Japanese currency since Donald Trump's election victory in November.

"A decisive move above the 115.00 figure would signal that the Trump trade is back on and markets are once again betting on substantial U.S. growth," Schlossberg wrote in a note. "But a failure here would be a sign that the early enthusiasm for Mr. Trump is starting to wane."
Hedge funds and other money managers cut net bullish bets on the dollar in the week before Trump's Friday inauguration, according to data from the Commodity Futures Trading Commission. Long positions outnumbered bearish wagers by 310,475 contracts, the lowest in three weeks.
Trump inherits a dollar that's 14 percent stronger than when Barack Obama was sworn in as president eight years ago. The currency has gained since the surprise election victory on speculation that Trump's economic plans will spur growth and inflation, prompting the Federal Reserve to raise interest rates and make U.S. Treasuries more attractive to international buyers such as the Japanese. The rally stalled in recent weeks as investors grew impatient for more details.
On top of that, traders aren't sure about the administration's currency preferences. The greenback tumbled this week after Trump said the dollar is too strong in an interview with the Wall Street Journal. Later, Treasury Secretary nominee Steven Mnuchin told lawmakers the long-term strength of the U.S. dollar is important.
Whether he'll comment more on the greenback remains in question. In one of the potential public events listed, Trump has been invited to join congressional Republicans during their 3-day issues retreat starting Wednesday in Philadelphia.
What to watch next week:
Jan. 23
Senate in session
Jan. 24
Markit U.S. Manufacturing PMI
Existing Home Sales
U.S. to sell 2-Year Notes
Mulvaney Nomination Hearing
Jan. 25
U.S. to sell 2-Year Floating Notes
U.S. to sell 5-Year Notes
Jan. 26
New Home Sales
U.S. to sell 7-Year Notes
Jan. 27
GDP Annualized QoQ
Durable Goods Orders
University of Michigan Sentiment
Trump meets British PM May
NOTE: This item replaces the U.S. Rates Weekly Agenda
Before it's here, it's on the Bloomberg Terminal.
LEARN MORE