Brexit Good for Terra Firma, Bad for Most People, Hands Says
By and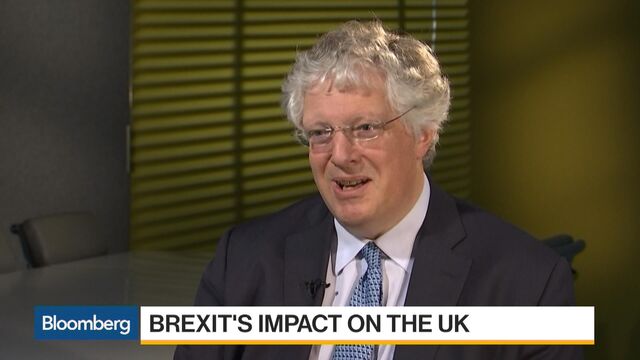 The U.K.'s decision to leave the European Union is going to lead to dramatic changes in the way the country's economy operates, which could create opportunities for a firm like Terra Firma Capital Partners, Chairman Guy Hands said.
The country will have to get rid of much of its social safety net and may see a 30 percent decline in wages in real terms in the next 20 years to enable it to compete outside of Europe, Hands said in an interview on Bloomberg Television. Debt will command higher interest rates as more risk is ascribed to an independent U.K., and immigrants from Europe will be replaced with workers from the Indian subcontinent and Africa, who may be willing to accept "substantially" lower pay, he said.
Still, ultimately, the exit will be a good thing for the economy, Hands said.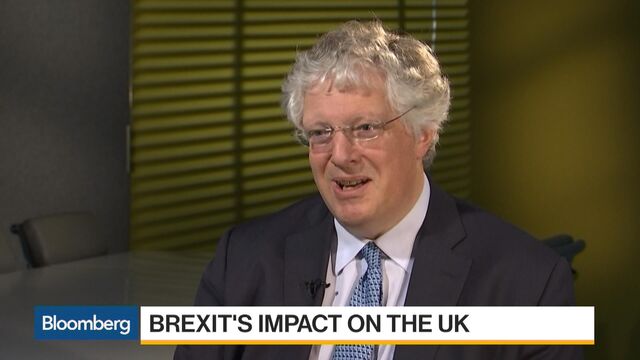 "The slightly sad thing is the people who voted for Brexit aren't the people who are going to have to make these sacrifices," Hands said. "That's not unusual for big, political decisions when people don't fully analyze what the economic consequences are."
Click here for analysis on the U.K.'s Brexit strategy.
Prime Minister Theresa May said this month that the country would leave the European Union's single market, pursuing a so-called hard Brexit and severing the bloc's influence over the U.K.'s immigration and laws. She's aiming to preserve tariff-free trade between Britain and the continent while securing the liberty to make new deals with other countries.
Brexit will also present opportunities for buyout funds, Hands said. As interest rates go up, some businesses will go bankrupt, leading to buying opportunities, he said.
Still, "given the uncertainty of the immediate future, it is difficult to assess how investors should act," Hands said in separate remarks at the Bloomberg Private Equity Forum in London on Thursday. "The experts got it wrong last year, and if we want to predict what will happen in 2017, we may just as well look to the stars."