Trump Will Keep U.S. Wedded to NATO, Alliance's Stoltenberg Says
By and
Secretary General says U.S. needs NATO for stability in Europe

Stoltenberg downplays Brexit impact in Bloomberg interview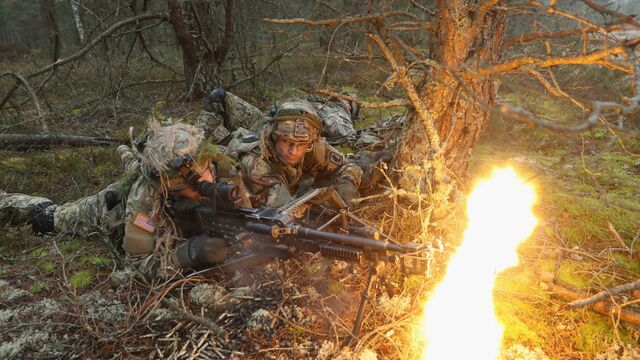 NATO Secretary General Jens Stoltenberg said he's "absolutely confident" the U.S. will stay committed to NATO despite Donald Trump calling the alliance obsolete.
"Two world wars and a cold war have taught all of us that stability in Europe is also important for North America and the United States and the rest of the world," Stoltenberg said in an interview with Bloomberg at the World Economic Forum in Davos, Switzerland. Stoltenberg said he would work with the incoming president to help NATO "adapt" and persuade European countries to increase their defense spending.
Trump renewed his criticism of the 67-year-old North Atlantic Treaty Organization, saying more European countries than just the current four need to meet the target to invest at least 2 percent of gross domestic product on defense.
"I spoke with President-elect Donald Trump after he was elected and he conveyed a very clear message to me and to the whole alliance that he and the U.S. will stay strongly committed to NATO," Stoltenberg, a former prime minister of Norway, said.

The withdrawal from the European Union of the U.K. -- one of the countries that does meet the 2 percent target -- won't affect its relationship with NATO, Stoltenberg said.
"It just illustrates the importance of NATO as a platform for cooperation between European NATO allies but also as a platform for cooperation between North America and Europe," he said.