Trump's To-Do List: What to Expect From an Unexpected President
By and
Repealing Obamacare and starting the wall top his list

He may seek closer ties with Russia and conflict with China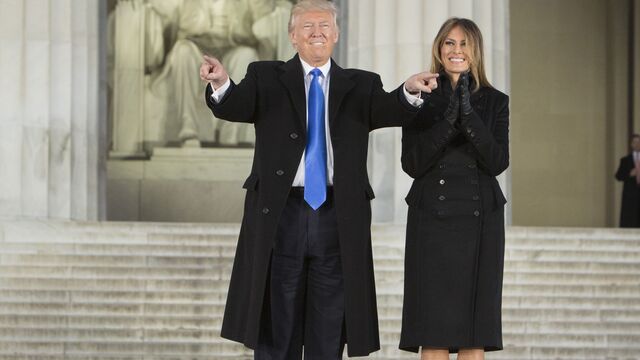 Donald Trump finally gets to pick up the presidential pen on Friday and turn his campaign promises into action, through a series of executive orders and other actions.
His team has been tight-lipped about details, but clear about his intent: he'll start on Inauguration Day, and the pace will pick up next week. It all feeds into Trump's brand as a can-do businessman, and aides hope swift action will give a boost to legislation needed for his most ambitious goals.
"You're going to see a lot of activity," Trump spokesman Sean Spicer told reporters earlier this week. "He's eager to get to work and eager to start implementing change."
Here's what the new president may try to accomplish during the first few days of his presidency:

Here is where Trump intends to make his biggest splash, after repeatedly promising on the campaign trail to toughen border security on his first day in office.

Allies and adversaries alike are unsure how Trump will approach his pledge to repeal President Obama's signature health care law.

Trump is expected to reverse Obama's initiatives on energy and climate change, including by approving the Keystone XL pipeline. Undoing the previous administration's work wouldn't be unprecedented: President George W. Bush moved early to eliminate clean water regulations put in place by President Bill Clinton.

Trump says that he's whittled down a list of 20 candidates to fill the vacancy on the Supreme Court through meetings with potential jurists and consultation with lawmakers, the Federalist Society, and the Heritage Foundation. The incoming president said at a news conference earlier this month to expect his nominee to be announced in his second full week in office.

This is another area where Trump made big campaign promises that he will seek to immediately fulfill. He's expected to move rapidly to withdraw from the Trans Pacific Partnership trade deal and renegotiate the North American Free Trade Agreement.

Trump will immediately grapple with perceptions of Russian influence on him and his election, concerns among NATO and European allies of his commitment to the alliance, and the civil war in Syria.
Before it's here, it's on the Bloomberg Terminal.
LEARN MORE