New Puerto Rico Governor Prepared to 'Work With the Markets'
By
Said willing to pay what it can and will be transparent

Begins negotiations to restructure island's $70 billion debt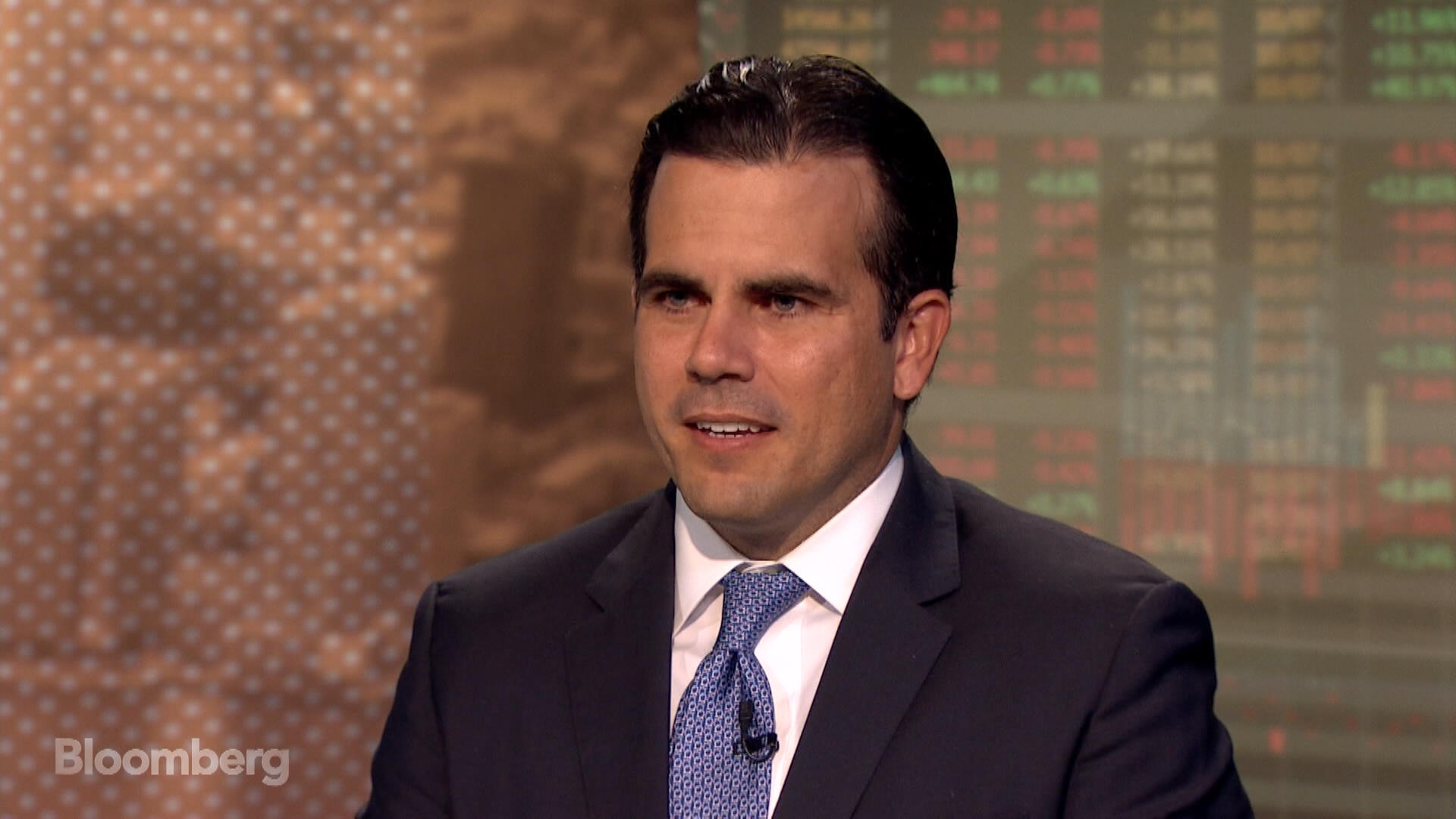 Puerto Rico Governor Ricardo Rossello said his administration will be willing to pay what it can as he begins negotiations with creditors, striking a more conciliatory tone than a predecessor who oversaw a series of record-setting defaults.
In an interview with Bloomberg News, Rossello, who took office this month, said his government is willing to work with creditors and be transparent about its finances as it begins negotiations to restructure the island's $70 billion of debt.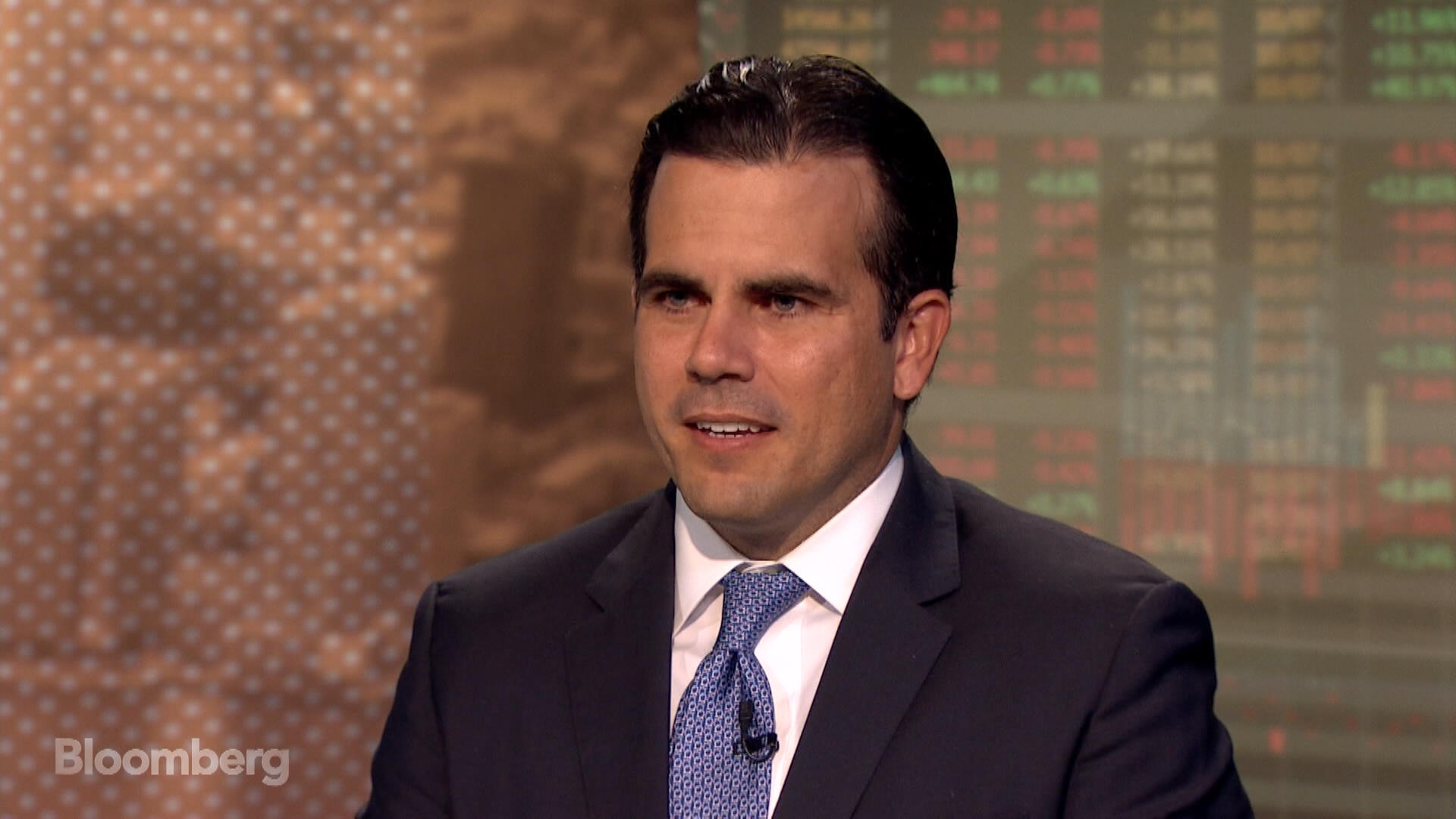 "We're going to have this system in place so that we'll pay whatever we have instead of just defaulting without any reason," Rossello said. He aims "to work with the markets as opposed to working against them."
The 37-year-old governor took office in the midst of a historic fiscal crisis, which prompted an unprecedented federal takeover of much of its financial power after the island defaulted on a growing share of debt built up from years of borrowing. Rossello is currently working on a fiscal plan to lay the groundwork for negotiations.

During his campaign, Rossello had said he'd be willing to make some interest payments, though the magnitude of the government's deficits make it unclear how much he can afford to cover without deep cuts to public services on an island where nearly half live in poverty. Former Governor Alejandro Garcia Padilla projected that the government would have at least a $1 billion shortfall next month if it payed what it owed, a gap that a Rossello administration official said could tip the island into collapse.
With a debt moratorium law set to expire, Rossello said he's working on legislation that would take a different approach.
There is "a philosophical shift from what we have right now in Puerto Rico -- right now, we had a local moratorium law whose aim was to not pay," Rossello said in an interview with Bloomberg TV's David Gura. "What we're shifting that is into a willingness to pay act."
The control board this week said the island would only be able to cover $800 million, or 21 percent, of its debt service in fiscal year 2019 even if it took the recommended steps to raise taxes and cut spending to erase $4.5 billion of a total $7.6 billion shortfall.
Rossello said his administration was also working on a plan to establish the seniority of the island's creditors, though he didn't give specific information. "There's some credits that are more senior and we will certainly take that into account," he said. "I certainly see some of the debt that will likely require more of a haircut than others."
Rossello pointed to the example of the city of Washington, D.C., which was put under a federal control board from 1995 to 2001, as the best example of a helpful role the government could play in the island's recovery.
He said D.C.'s control board had to go to Congress and "ask for two things: instruments of economic development and equal treatment as a state in federal programs. We're going to be in the same situation."
Before it's here, it's on the Bloomberg Terminal.
LEARN MORE