Hammond Says Blocking Skilled Migration Would 'Kneecap' Britain
By
U.K. chancellor answering questions on post-Brexit movement

Referendum vote was driven by unskilled inflows, Hammond says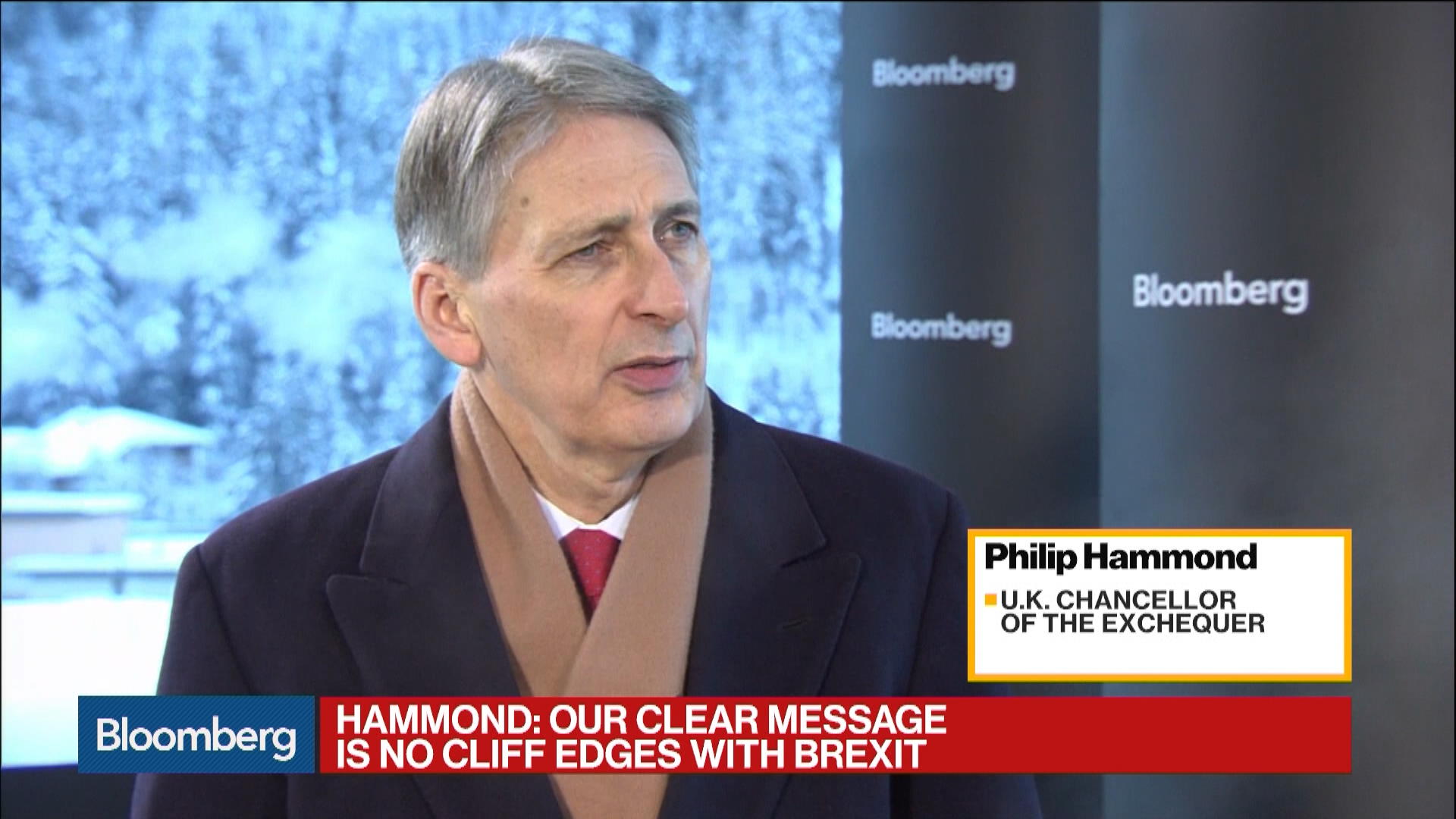 Chancellor of the Exchequer Philip Hammond said the U.K. won't block skilled migration after Brexit as it would damage the British economy to do so.
While the vote to leave the European Union on June 23 was driven by anger at high numbers of unskilled workers traveling to Britain, it was not a vote against globalization or against trade, Hammond told a panel at the World Economic Forum in Davos on Friday.

Excluding skilled migrants "would be shooting our kneecaps off before we've even started and we're not going to do it," he said. There's "no immigration system I can conceive of that would be intended to cut off the flow of highly skilled or highly paid people," he added.
Hammond's comments come after Prime Minister Theresa May delivered a speech setting out her plan for exiting the EU, which confirmed Britain will leave the bloc's single market. Several major banks, including HSBC Holdings Plc and UBS Group AG, have said they will relocate staff from London as soon as Brexit negotiations begin, prompting concerns about the future of the U.K. capital as a financial center.
Hammond also offered reassurance to European Union nationals resident in Britain, saying "as far as we are concerned they are welcome, they play a vital role in our economy." 
The chancellor said Britain wanted to offer immediate reassurance to its EU residents by offering them a guarantee on a reciprocal basis that would also ensure the future of British residents in Europe, but the EU has rejecting this, saying it should be part of broader negotiations to exit the bloc.