business
Europe's Future Scares Davos Elite as Political Risk Mounts
By , , and
French elections will be watched closely, Novartis CEO says

Germany's Merck warns of 'real trouble' in the region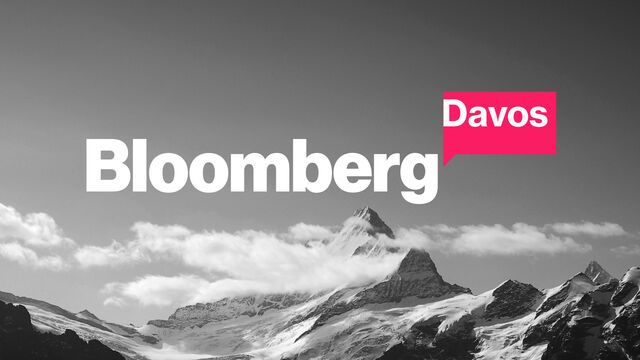 The disintegration of Europe is becoming the next source of angst for a global elite that's only just coming to terms with the concept of President Donald Trump.
While the Davos elite spent much of the week trying to figure out what a Trump presidency will look like, the future of the world's largest trading bloc became a hotter and hotter theme as the week wore on.
"I worry much more about Europe," Merck KGaA CEO Stefan Oschmann said in an interview at the World Economic Forum. "If the French elections go utterly wrong, the EU is in real trouble: we have the Italian banking situation, we still have Greece and we have the situation with migrants in Germany, everything is changing, we are somewhat concerned about that."
Those sentiments were echoed by investors, bankers and business chieftains gathered in Switzerland for the summit. JPMorgan Chase & Co. CEO Jamie Dimon warned that the euro region may break up if political leaders don't get to grips with the discontent that's spurring support for populist leaders such as France's Marine Le Pen. For billionaire George Soros, while Trump may be a "con man," Europe's disintegration is going to have "dire" consequences.
Populists' Rise
Such anxieties are mounting because of the political environment in Europe: Anti-euro, anti-immigration presidential candidate Le Pen is currently the front-runner in a tight, three-way race in the French presidential contest that culminates May 7. Elsewhere, U.K. Prime Minister Theresa May said this week she will pursue a hard Brexit, indicating that the country won't remain part of the EU's single market. And Chancellor Angela Merkel will face off against growing populist movements in Germany in general elections this year.

"The bigger impact is what happens to Europe," Novartis AG Chief Executive Officer Joe Jimenez said in an interview at Davos on Thursday. "Europe is in a state of flux right now and there's a high level of volatility and uncertainty."
Dimon said he isn't as worried about the future of the U.S. under Trump, whose own rise drew on a populist movement. The real estate mogul and reality TV star is enlisting "very serious people" for his administration, such as Goldman Sachs alumni Steven Mnuchin and Gary Cohn, who've been tapped to lead the Treasury Department and help oversee White House economic policy.
Europe meanwhile must become more competitive, Dimon said. "I say this out of respect for the European people, but they're going to have to change," he said. "They may be forced by politics."
Not Functioning
From Soros's perspective, the EU is disintegrating following last year's Brexit vote and Italian referendum -- a course that must be reversed. The trading bloc has become dysfunctional because it is governed by laws that are "not appropriate to the current circumstances" and not easily changed, he said.

"If Europe breaks down, the consequences will be very dire," the investor said. "But I do see a way it could be saved, and this is also recognized by many of the people in Brussels. They can't say so publicly, but they know that Europe is not functioning."
His comments came among signs that Le Pen, who has pledged to take France out of the euro if she wins, is gaining support in France. She has taken the lead in a major survey of voters' intentions for the first round of the presidential election, according to an Ipsos Sopra Steria poll for Cevipof and Le Monde this week.
Novartis's Jimenez expects the uncertainty in Europe to have reduced in the next 12 months. And over the long term, the euro zone is likely to have fewer, "more like-minded" member countries, he said.
"We'll be watching very carefully what happens in the French elections and understanding what that will mean in terms of the future of the EU," the head of the Swiss health-care giant said.
For more on Davos, see our special report on the World Economic Forum 2017.
— With assistance by Johannes Koch, and James Paton
Before it's here, it's on the Bloomberg Terminal.
LEARN MORE