EU Said to Warn Deutsche Boerse-LSE Merger May Crush Rivals
By and
Deal may see clearing rivals with little chance to compete

EU sees companies competing directly for integrated clearing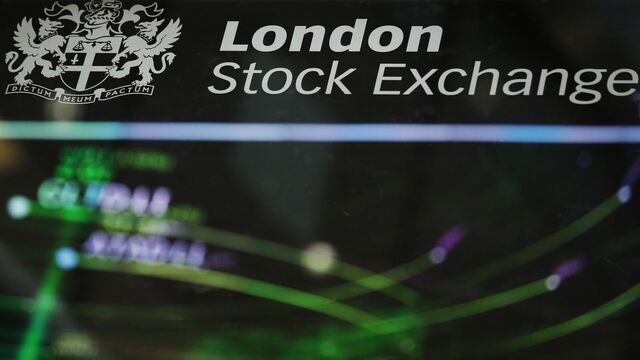 European Union regulators told Deutsche Boerse AG and London Stock Exchange Group Plc that their $12 billion deal to create the region's dominant exchange operator combines two direct rivals that may eliminate clearing services competitors, according to two people who've seen the EU's statement of objections.
It's the first time the EU has said it views so-called "bundle-to-bundle" clearing services as a market, countering the companies' argument that they don't compete head to head. The EU's view was outlined in a document sent to Deutsche Boerse and LSE last month, setting a high bar for possible concessions to allay antitrust concerns.
Clearing -- a back-office function that acts as a firewall against defaulting traders -- is a key rationale for the transaction, and is also the deal's biggest hurdle. Putting their operations together would make derivatives trading more efficient but potentially give the companies a worrisome amount of control over prices. While LSE is selling a French clearing unit to Euronext NV, this doesn't tackle all the issues raised by the EU, according to the people, who asked for anonymity because the letter isn't public.
"It feels like the sale of the French unit was supposed to be the answer to the clearing question mark," said Ben Kelly, a risk-arbitrage analyst at Louis Capital Markets in London. "Now, the EU saying 'No, that's enough' makes you wonder if this is more than just a little speed bump. Will this be top-up measures? And if so, what shape would that take?"  

LSE shares were trading up 1.4 percent to 3,051 pence at 12:31 p.m. in London, while Deutsche Boerse shares fell 73 cents, or 1 percent, to 75.43 euros in Frankfurt.
The new concerns could raise the chances the deal will fall through. Arbitrage specialists in October put odds of the deal happening at just 40 percent. 
Deutsche Boerse, LSE and the European Commission declined to comment.
Concessions
The exchange operators haven't yet formally made a concession offer to the EU and may do so in the coming weeks. The EU also sees issues with the repo market.
Deutsche Boerse and LSE said last month that the EU's objections were fewer than a long list of potential problems they'd identified earlier. EU regulators blocked Deutsche Boerse's plan to join forces with NYSE Euronext in 2012, citing concerns the combination would enjoy a near-monopoly in derivatives and could shut out rivals to the clearing market.
A statement of objections lists all the EU's possible reasons to veto a deal. Companies can overcome these arguments with concessions including asset sales and pledges about how they do business.
Clearinghouses stand between traders and collect collateral to prevent a default from spiraling out of control. Their importance is growing: Regulations since the 2008 financial crisis require clearing of an increasing number of derivatives trades.
Efficiency
The risks stemming from some derivatives positions, whether they are swaps or futures, offset each other. That's why keeping them together in one pool is seen as more efficient, which could save bank and asset-manager clients money on collateral. LSE and Deutsche Boerse plan to keep their clearinghouses separate while allowing offsetting trades to cancel out, a process known as portfolio margining.
The commission said the tie-up could reduce competition because it might overwhelm other firms, a theory that the statement of objections labelled "bundle-to-bundle." LSE controls LCH, the world's largest clearinghouse for off-exchange interest-rate trades, while Deutsche Boerse owns Eurex Clearing, which dominates futures trading for many types of sovereign debt.
By putting the two units under the same roof, the commission said, the combined LSE-Deutsche Boerse could increase fees because competitors wouldn't be able to match its offering. CME Group Inc. also clears off-exchange, or over-the-counter, interest-rate trades, while Intercontinental Exchange Inc. runs a clearinghouse for derivatives based on bonds and other instruments.
German Scrutiny
The deal is also facing scrutiny from the German state of Hesse, which has the power to block the deal. Executives from both companies met politicians from Hesse Tuesday in an attempt to overcome objections. German politicians and regulators have voiced concern about putting the headquarters of Europe's largest exchange operator in London, outside the EU.
"I think there has been a lot of focus on Hesse as the main obstacle here but this shows the EC is a real risk as well," Louis Capital's Ben Kelly said.
The European Central Bank has said it and other authorities should carefully analyze the deal. ECB President Mario Draghi told an EU lawmaker that the ECB should maintain oversight of U.K.'s clearing business even after Britain leaves the EU, touching on an issue that became a battleground after the June referendum. The supervision of the clearinghouses has been thrown into question since the Brexit vote, with both Germany and France seeking to chip away at London's dominance in the business.
— With assistance by Trista Kelley, Will Hadfield, and John Detrixhe
Before it's here, it's on the Bloomberg Terminal.
LEARN MORE