Brexit Bulletin: Is May Too Late to Woo the Banks?
May and Hammond try to charm the bankers, but Soros has a dire warning.
By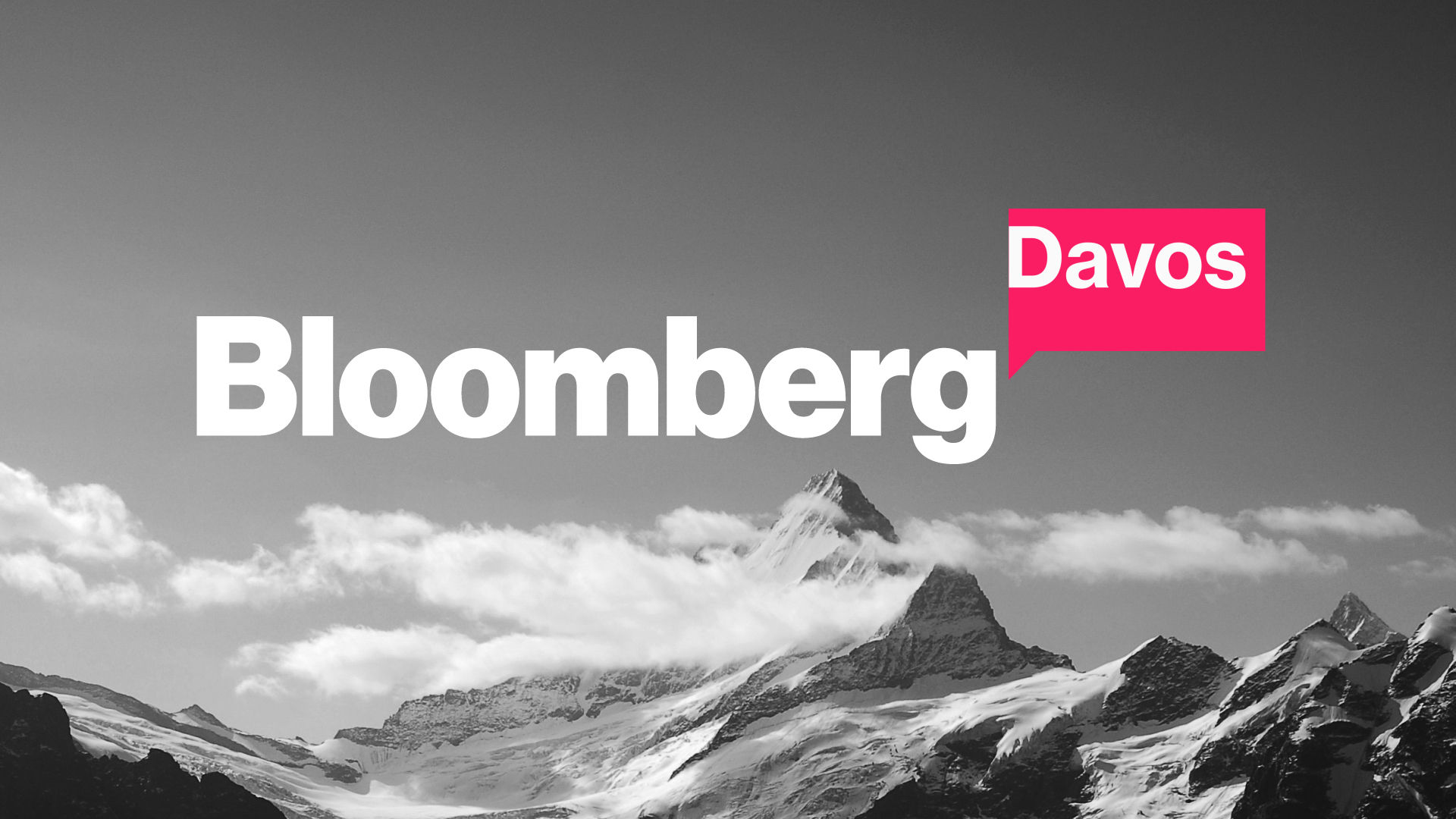 Sign up to receive the Brexit Bulletin in your inbox, and follow @Brexit on Twitter.
Theresa May had some rare warm words for bankers in the cold of Davos.
Speaking to Bloomberg, the U.K. prime minister offered her strongest support yet for London's financial sector, insisting banks are of "huge value" to the economy even as executives accelerate plans to move staff to the European Union with Brexit looming.

"I value financial services in the City of London, and I want to ensure that we can keep financial services in the City of London," May said at the World Economic Forum's annual meeting on Thursday. "I believe that we will do just that." 
She made her case in person to bank chiefs in Davos, and her words suggest a shift in emphasis towards an industry that pays more than £60 billion in taxes each year and employs more than 1 million people. May's government has until now focused on criticizing corporate elites and signaled banks will not be a priority in the Brexit talks. 
Banks may not stay around long enough to see if she can match her words with action. During their time in the Swiss ski resort, bosses from JPMorgan, HSBC, Lloyds and UBS all gave new details of their plans to relocate jobs from London. May's Brexit plan risks depriving them of easy access to the region's single market.
May's message was underscored by Chancellor of the Exchequer Philip Hammond, who told a lunch for British business leaders that "any diminution of London's financial system would be bad" for the U.K. and EU. 
For a catch up on what sometimes seemed like Brexit Day at Davos, watch our two-minute highlights.
Banks Skeptical, EU Leaders Critical
Bankers nevertheless maintained pressure on May in interviews in Davos. 
Goldman Sachs Chief Executive Officer Lloyd Blankfein said New York is "already a bit of a gainer" from Brexit as the firm slows its policy of moving operations to London. While Barclays CEO Jes Staley said it's going to be "very difficult" to recreate a financial center like London, he said banks need clarity over how long they will have to adapt to any new regime. 
They also received a warning at the conference from German Finance Minister Wolfgang Schaeuble, who said in an interview that any negotiations for banks to gain access to the EU from the U.K. will be "very difficult" and would take "a lot of time." Irish Prime Minister Enda Kenny said he's optimistic his nation will draw investment from companies looking for a base within the EU.
Billionaire investor George Soros, the man who "broke the Bank of England" by betting against sterling in the 1990s, went as far as to say May "will not last" long in office because her Cabinet is divided and voters underestimate the pending hit to the economy. 
What Europe Thinks
May this week noted, perhaps ruefully, that Europe's leaders are "keeping their discipline" when communicating on Brexit.
They held the line in Davos too. Dutch Prime Minister Mark Rutte said the U.K. will pay a "huge price" for leaving the EU, in the form of weaker economic growth. His finance minister, Jeroen Dijsselbloem, said the U.K. underestimated the complexity of trade deals.
Bloomberg's Nikos Chrysoloras and Jonathan Stearns reckon the EU's public positions boil down to the following basic points:
The bloc will negotiate with one voice and not until the U.K. files for divorce
The EU insists that the U.K.'s terms outside won't be preferable to its terms inside. That means no "cherry-picking" elements of the customs union and single market
An aggressive lowering of corporate-tax rates will be seen as a provocation. Failure to reach a mutually acceptable compromise, perhaps including an exit fee, will damage any prospects of a free-trade agreement
Talks are bound to be arduous for both sides. So even though some – not all – EU officials felt compelled to be diplomatic after May's gesture on clarity, fundamentally nothing has changed.

Clearing Stays?
Top bankers in Davos reckon London will prove victorious in one battle: keeping its derivatives clearing business even after Brexit.
Despite French and German threats, Britain will probably continue to house trillions of euros of swaps trades because of the potential for any changes to backfire, executives from several global firms told Bloomberg, speaking on condition of anonymity.
Imposing controls on how and where the common currency is used could damage its reserve status, they said.

On the Markets
Brexit and the resulting fall in sterling aren't enough to hamper the U.K.'s high-yield bond market. Sterling-denominated sales by companies rated below investment grade are off to a flyer in 2017, already making this month the busiest January for issuance on record, according to data compiled by Bloomberg's Marianna De Aragao. Non-financial issuance so far this year totals £1.35 billion ($1.66 billion). 

For his part, Russian billionaire Oleg Deripaska said En+ Group Ltd., the commodities business he controls, plans to go public in London because the U.K. capital remains attractive after Brexit.
"We plan to list in London and will try to do it soon," Deripaska said in Davos. "Brexit only will reinforce the British platform. It will be more competitive."
And Finally…
Brexit Secretary David Davis was a winner in more ways than one from last year's referendum. Not only was he on the victorious side and rewarded with a seat in the Cabinet, but now we discover he won £1,000 betting on the result at a time when polls were saying voters would choose to stay. 
"I put some money on," he told LBC radio on Thursday. "It's still paying my office drinks."
For more on Brexit follow Bloomberg on Twitter, Facebook and Instagram, and see our full coverage at Bloomberg.com
Before it's here, it's on the Bloomberg Terminal.
LEARN MORE