Your Evening Briefing
Here are today's top stories.
By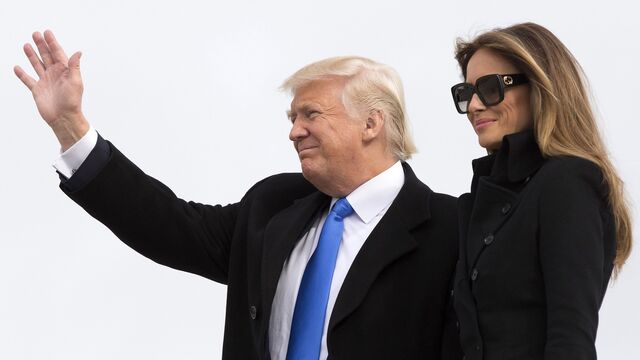 Want to receive this post in your inbox every afternoon? Sign up here.
Trump repeated four words over and over in the lead-up to Nov. 8. Four words that adorned hats, bumper stickers, T-shirts—four words that supporters echoed, perhaps without much thought about the metrics.
"Make America great again" may be a catchy slogan, but when its creator takes the oath of office tomorrow, they'll become more than words. They'll be the new driving vision of the federal government. And its indicators of success extend far beyond well-known figures like GDP, wages, and trade deficit.  —Megan Hess
How we'll know if Trump is making America great again. These are the 10 best indicators to judge the impact of Trump's policies in the next four years and determine whether the economy lives up to his pre-election promises. We divided them into three groups: those most likely to improve, the ones that will stay about the same, and figures that will probably go in the wrong direction.
Russia is getting worried about Trump. Inside the Kremlin, the initial euphoria over having a Putin admirer in the White House is giving way to skepticism that any meaningful detente with the U.S. can be achieved, according to four senior officials in Moscow. They're concerned American backlash over blackmail claims could overshadow any thaw.
The hearing for Trump's Treasury pick quickly descended into theatrics. Before Steven Mnuchin even started his testimony, Republican Senator Pat Roberts offered a Valium pill to Democrat Ron Wyden after he delivered remarks alleging Mnuchin dodged U.S. taxes by running offshore hedge funds.
2016 was a record year for data breaches. From the Wendy's fast food chain to the DNC, U.S. companies, organizations, and government agencies suffered a record 1,093 cyber intrusions last year, a 40 percent increase from 2015, according to the Identity Theft Resource Center.
Theresa May insisted banks are of "huge value" to Britain, even as they signaled they were packing their bags in response to Brexit. "I want to ensure that we can keep financial services in the City of London," the prime minister said in an interview with Bloomberg at the World Economic Forum in Davos. The comments are the warmest that May has made about the sector in her six months in the top job.
A dubious trade triggers a criminal trial for Europe's most important bank. Deutsche Bank's 2008 deal with Italy's Banca Monte dei Paschi di Siena—which made a $462 million deficit disappear—is an illustration of how the German bank's embrace of derivatives, questionable accounting, and slow-walking of regulators have eroded market trust to the point that no one really knows how close the bank is to the edge.
The fictional 007 never leaves service. The reality is quite different. A job in British intelligence services—the birthplace of the modern spy agency—can be thrilling and stressful, but it's not often lucrative. So after a few years on the job, many agents leave for the private sector. Instead of hunting terrorists and despots, they're chasing cheating husbands and a rival's intellectual property, and in at least one case, doing opposition research related to elections in other countries.

Before it's here, it's on the Bloomberg Terminal.
LEARN MORE