Trump Is Talk, and Toast, of the Town at Davos Alpine Retreat
By and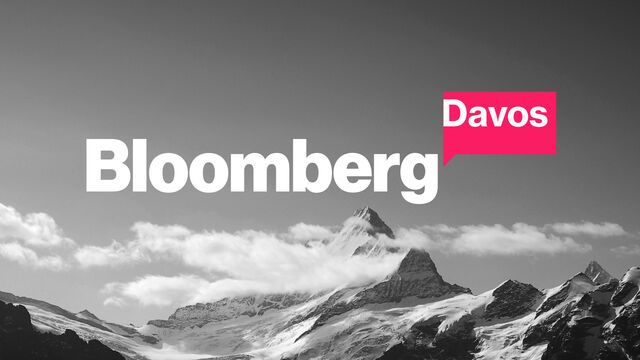 There was really only one thing that delegates at the World Economic Forum's annual gathering wanted to talk about: Donald Trump. Here's a look at some of the comments made in the corridors, on debate panels and at parties in Davos, Switzerland.
Martin Eurnekian, a director at Buenos Aires-based Corporacion America
"Ninety-five percent of the conversations here are about Trump"
Anil Agarwal, the Indian billionaire owner of Vedanta Resources Plc
"I can relate to him because some of us are a bit tired of the bureaucracy and the old system," Agarwal said. "This man will be disruptive and bring the economy forward."
Li Daokui, dean of Schwarzman College at Tsinghua University
"Trump is similar to China's former leader Deng Xiaoping in one aspect -- he understands that your role in the international arena depends on your power, and your power depends on the stability and prosperity of your domestic economy."
UBS Group AG's Chief Executive Officer Sergio Ermotti
"In the back of the human mind, there is a need, a desire to think positively," Ermotti said. "We need to see if it delivers, or if it's just yet another false positive event."
German Finance Minister Wolfgang Schaeuble
"We will respect" Trump, "but we don't share his judgment of the German migration policy," Schaeuble said. "By the way, we have some experts in Germany on building a wall, and the experience is not very encouraging."
South African Finance Minister Pravin Gordhan
"It's too early to comment on tweeted policy. Let's wait until we see formal policy positions."
Alibaba Group Holding Ltd.'s founder Jack Ma
"He's very open-minded," said Ma, who recently met with Trump in New York.
— With assistance by Jun Luo
Before it's here, it's on the Bloomberg Terminal.
LEARN MORE