Trump Met Chief Justice Roberts Briefly, Supreme Court Says
By
Roberts will administer oath of office to Trump on Friday

Trump earlier called Roberts a 'disaster' for Obamacare vote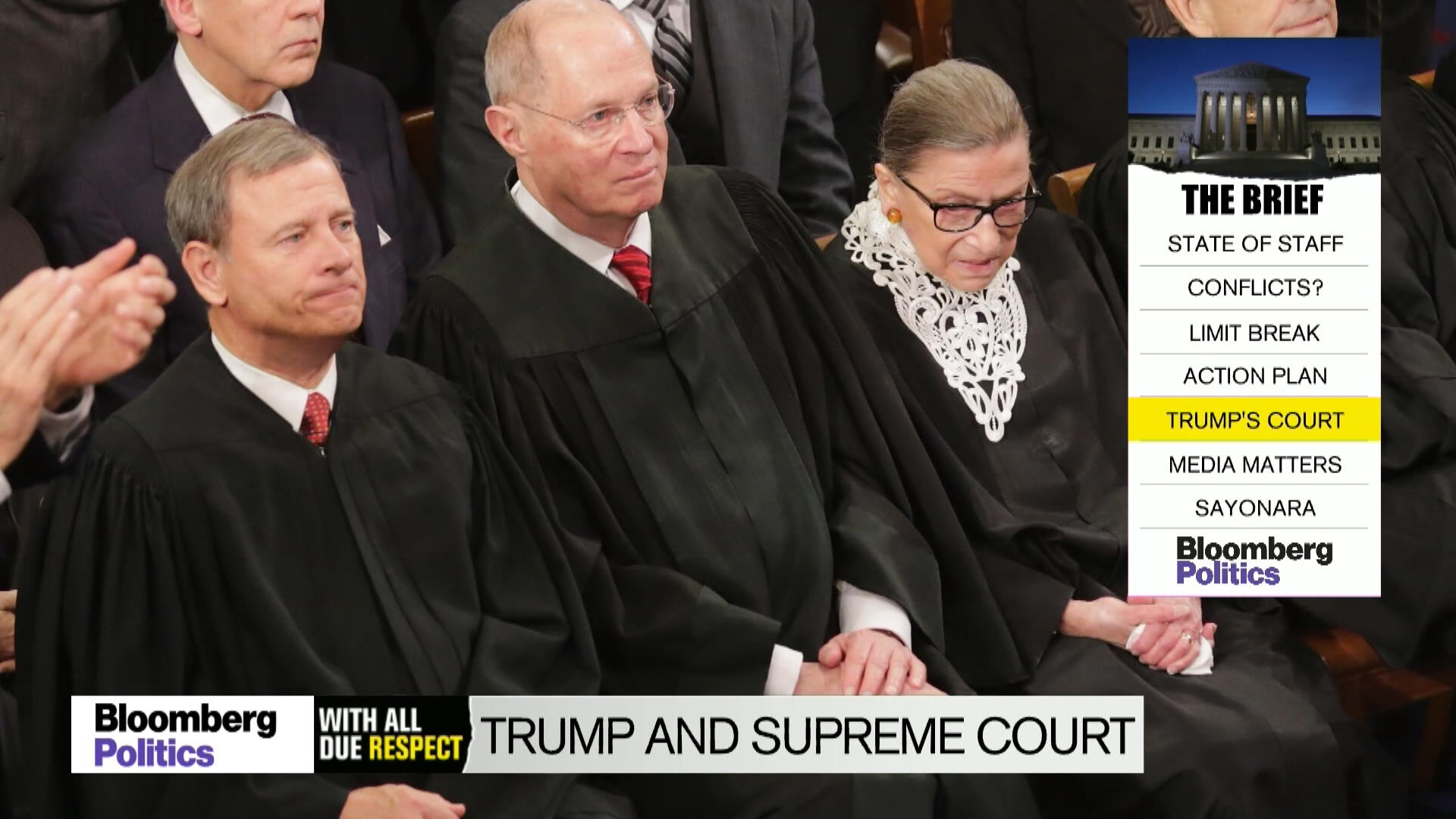 President-elect Donald Trump met briefly with Chief Justice John Roberts on Thursday to discuss arrangements for the presidential inauguration, a Supreme Court spokeswoman said in a statement.
Roberts had extended an invitation to Trump and Vice President-elect Mike Pence to visit the court before the ceremony but it couldn't be arranged, court spokeswoman Kathy Arberg said in an e-mail. Trump and Roberts met at Blair House, across the street from the White House, Arberg said.
Trump, during the presidential campaign, called the Republican-appointed Roberts an "absolute disaster" because of the chief justice's vote to uphold Obamacare.
Trump will begin putting his stamp on the court almost as soon as he is sworn in. He has said he plans to make a nomination in a matter of weeks to fill the vacancy left by Justice Antonin Scalia's death in February.
Trump has promised to nominate someone in the mold of the conservative Scalia. Top candidates for the post include federal appellate judges William Pryor of Alabama and Diane Sykes of Wisconsin, both of whom Trump praised by name on the campaign trail.
Roberts extended a similar invitation to then-President-elect Barack Obama eight years ago. Obama and future Vice President Joe Biden met with eight of the nine justices then, with only Justice Samuel Alito missing. As a senator, Obama had opposed Alito's confirmation to the high court.
Before it's here, it's on the Bloomberg Terminal.
LEARN MORE