Trump, Brexit Are More Than a 'Flash in the Pan,' Gorman Says
by and
Morgan Stanley CEO sees fundamental geopolitical shift

Industry's pre-crisis returns won't be coming back, he says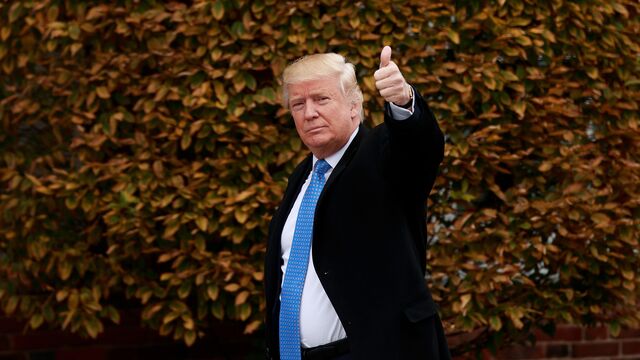 Donald Trump's surprise election and the U.K. vote to exit the European Union last year are major geopolitical trends whose impacts have yet to be fully understood, Morgan Stanley Chief Executive Officer James Gorman said.
"The Brexit vote, the presidential elections in the U.S., a number of the other regional political movements -- that's not a flash in the pan," Gorman said Thursday in a Bloomberg Television interview at the World Economic Forum in Davos, Switzerland, with Erik Schatzker. "I think there's been a fundamental shift."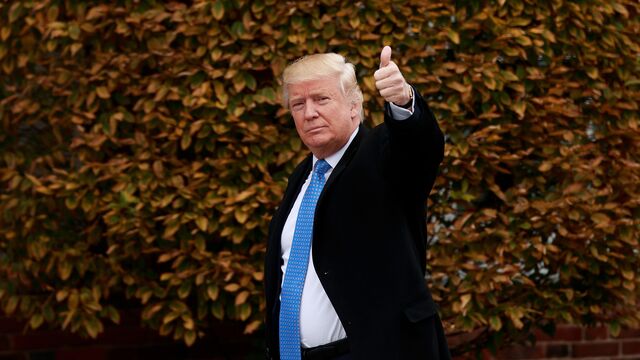 While equity markets and expectations for interest rates have climbed since the U.S. election, bolstering banks' trading desks, many banking executives have warned that a global wave of populism could have negative consequences. In the wide-ranging interview, Gorman said the biggest risk to markets was uncertainty stemming from the new movement, and he questioned whether such events would lead to trade wars and other protectionist policies.
On Wednesday, JPMorgan Chase & Co. CEO Jamie Dimon said that if nationalist politicians including France's Marine Le Pen rise to power in elections across the region, "the euro zone may not survive." Ray Dalio, the billionaire founder of hedge-fund giant Bridgewater Associates, said Thursday that globalism is threatened by the movements. "The multinational corporation is in jeopardy," Dalio said in an interview in Davos. "Emerging countries are threatened."
Dodd-Frank View
Gorman said he isn't seeking to throw out the Dodd-Frank regulatory regime that emerged from the financial crisis, though he said the Federal Reserve stress tests should be made more transparent. While he wouldn't return to making proprietary bets with firm capital even if such restrictions were eased, Gorman said the rules on market-making are too restrictive and have hurt market liquidity.
For more on bankers' views of regulation under Trump, click here
Rising interest rates, economic growth and looser regulations mean most banks should be able to generate returns on equity of at least 10 percent, Gorman said. The ROE of 15 percent to 20 percent many firms posted before the crisis won't return because banks were overleveraged at the time, he said.
"You will not see in my career the kind of returns this industry had in 2005 and 2006 for a very simple reason -- the banks were undercapitalized and returns are a function of earnings and capital," Gorman said.
Before it's here, it's on the Bloomberg Terminal.
LEARN MORE