business
Soros Says U.K. Prime Minister May Unlikely to Stay in Role
By and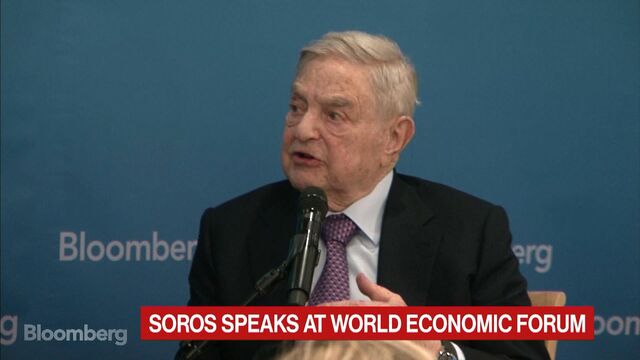 Billionaire investor George Soros said it's unlikely that U.K. Prime Minister Theresa May will remain in power as the nation prepares to secede from the European Union.
"It is, in my opinion, unlikely that Prime Minister May is actually going to remain in power," Soros said in an interview on Bloomberg Television from Davos on Thursday. "I think she will not last."

The separation between the U.K. and EU will be a very long process and people will realize they're going in the wrong direction, Soros said. Last year was a "disaster" for the EU with the Brexit vote and other elections. He said it's "in the process of disintegration."
"One has to recognize that the EU has become too complicated and people are alienated," Soros said. "The anti-European parties are gathering force."
— With assistance by Francine Lacqua
Before it's here, it's on the Bloomberg Terminal.
LEARN MORE