Mnuchin Hearing Starts With Uproar Over Lawmaker Offering Valium
By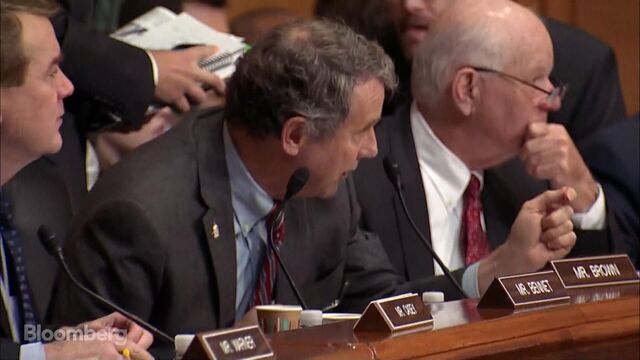 Treasury Secretary nominee Steven Mnuchin's Senate confirmation hearing began with verbal jabs that hinted at a contentious nomination process between Republicans, who lauded his business experience, and Democrats who say he's out of touch with working people.
Before Mnuchin even started his testimony, Republican Senator Pat Roberts, of Kansas, offered a Valium pill, an anxiety-relieving drug, to Democrat Ron Wyden, of Oregon, after he delivered remarks alleging Mnuchin dodged U.S. taxes by running offshore hedge funds. Democrat Sherrod Brown, of Ohio, said he objected to the tone of what Roberts described as a joke to keep things light.

Mnuchin, a former Goldman Sachs Group Inc. executive turned Hollywood movie financier, has no previous government experience. If confirmed, as head of the Treasury he'll be responsible for the country's financial system and be at the center of President-elect Donald Trump's plans to cut taxes, boost infrastructure investment, create jobs and spur the economy.
The initial questions focused on offshore tax treatment, tools such as sanctions to fight terrorism, and the viability of Medicare.
— With assistance by Austin Weinstein, and Zachary Mider
Before it's here, it's on the Bloomberg Terminal.
LEARN MORE