markets
ECB Said to Lack Agreement on How to Buy Debt Below Deposit Rate
By
Hold-up linked to complexity of $2.4 trillion QE program

Bond-buying faces scarcity risks after extension to end-2017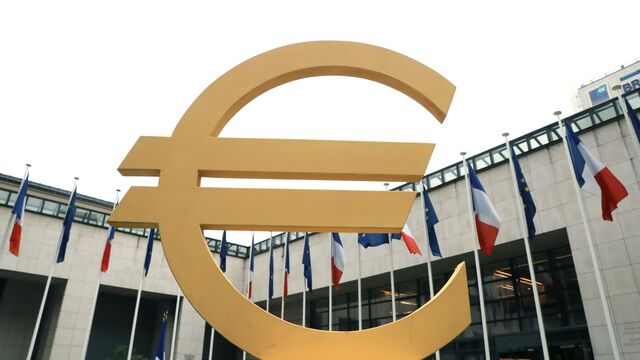 Euro-area central banks still lack a formal agreement on the procedures for buying the lowest-yielding bonds under quantitative easing, according to people familiar with the matter.
As part of a decision to extend QE until at least the end of 2017, the European Central Bank decided last month to allow purchases of debt that yields less than the deposit rate -- currently minus 0.4 percent -- even though that creates losses for national central banks. The legal act approving the move was published last week and permitted buying to start from Jan. 13.
Yet the Eurosystem's market operations committee, which brings together the ECB and the national central banks, is struggling to complete deliberations on the mechanics of implementing the decision, the people said, asking not to be identified because the discussions are confidential.
The failure to reach a deal doesn't necessarily prevent buying of low-yield bonds for now and the committee is continuing to work toward a solution, the people said. The Bundesbank, which is likely to have to buy the largest volume of debt with a yield below the deposit rate, has already made some purchases, one of the people said.
Spokesmen for the ECB and the Bundesbank declined to comment.
Complex Program
The hold-up highlights the complexities of the ECB's QE program, which started in March 2015 and is now scheduled to total at least 2.28 trillion euros ($2.43 trillion), equivalent to a fifth of the euro-area economy. Buying before those complexities are resolved suggests officials are relying on a degree of improvisation for a key plank of the central bank's strategy to revive euro-area inflation.
Executive Board member Benoit Coeure, who is responsible for market operations, last month acknowledged concerns over bond scarcity and President Mario Draghi cited "legal and institutional constraints" for not increasing the proportion of debt issues eligible for purchase.
The Governing Council is meeting in Frankfurt on Thursday to set monetary policy, when it is forecast to reiterate its plan to keep monthly asset purchases at 80 billion euros ($85 billion) until March, and at 60 billion euros from April to December. The decision will be announced at 1:45 p.m. local time, and Draghi will speak to reporters 45 minutes later.
While the ECB sets the pace of asset purchases and coordinates on a daily basis with euro-area central banks, the actual buying is largely decentralized.
Before it's here, it's on the Bloomberg Terminal.
LEARN MORE