Five Things You Need to Know to Start Your Day
Get caught up on what's moving markets.
By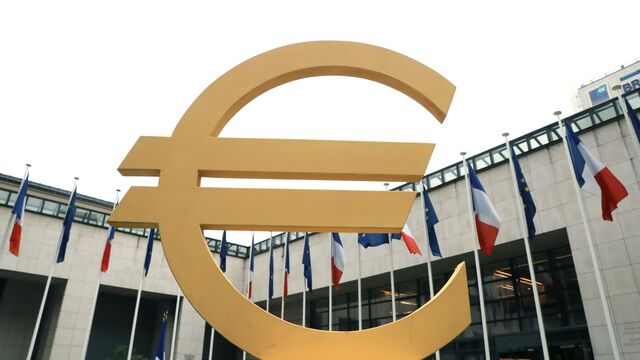 Want to receive this post in your inbox every morning? Sign up here.
It's decision day at the ECB, Yellen still favors 'gradual' rate rises, and it's the U.K.'s turn at Davos. Here are some of the things people in markets are talking about today.
ECB day
At 7:45 a.m. ET the European Central Bank will announce its latest monetary policy decisions, and while not a single economist surveyed by Bloomberg expects a change in either rates or the pace of asset purchases, investors will be closely watching President Mario Draghi's press conference 45 minutes later for clues on the direction of policy. One of the sticking points for the bank is the continuing lack of agreement on how to buy debt with a yield below the minus 0.4 percent deposit rate. 
Gradual rate rises
The dollar rallied and Treasuries dropped following Federal Reserve Chair Janet Yellen's speech in San Francisco yesterday.  She expressed confidence that the economy will continue to improve, while saying that the pace of rate hikes will depend on how it evolves over the coming months. The probability of three rate hikes in 2017 moved higher, but not everyone is on board with this hawkish interpretation; Mohamed El-Erian described the comments as "somewhat more dovish than what I would've expected."
U.K. at Davos
This morning, both the U.K. Prime Minister and Chancellor of the Exchequer were speaking at Davos. Theresa May pitched post-Brexit Britain as a champion of globalization and free trade, saying the country would be a "most forceful advocate for free markets and free trade anywhere in the world." Philip Hammond expressed confidence that the pound would find an "appropriate level," without giving any details as to where he thinks that level is. He also said that financial services would be a priority in Brexit negotiations, though the comments may be falling on deaf ears. According to a report in German newspaper Handelsblatt, Goldman Sachs Group Inc. may cut London staff by 50 percent.
Markets drop
Overnight, the MSCI AC Asia Pacific Index dropped 0.3 percent, while Japan's Topix added 0.9 percent for the second day of gains as the dollar rallied. In Europe, the Stoxx 600 Index was 0.2 percent lower at 5:40 a.m. ET ahead of the ECB decision. S&P 500 futures were also down 0.2 percent. 
Trump a bad deal for Russia?
Senior officials inside the Kremlin say initial euphoria about President-elect Donald Trump's victory is fading, as controversies over alleged Russian interference in the process are forcing a tougher line on Moscow in Washington. Investors who bought Russian assets on the November result are considering reducing holdings if they don't see evidence of concrete moves to repair relations between the two states. 
What we've been reading 
This is what's caught our eye over the last 24 hours.
Before it's here, it's on the Bloomberg Terminal.
LEARN MORE