Dalio Says Multinational Corporations Are Threatened by Populism
By
Bridgewater founder sees mild bond bear market coming

Hedge fund manager says stocks are modestly attractive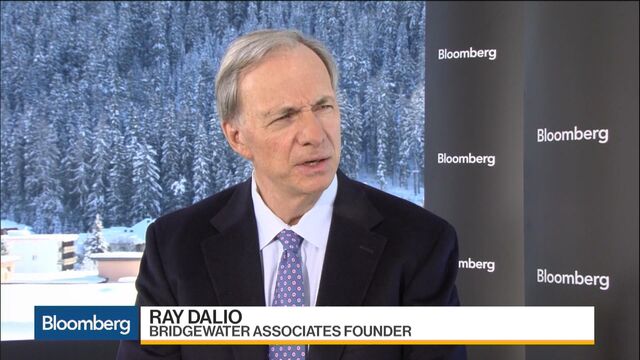 Ray Dalio, the billionaire founder of hedge-fund giant Bridgewater Associates, said the rise of populism threatens multinational corporations and is the biggest force in the world today.
"Globalism is threatened," Dalio told Bloomberg Television's Erik Schatzker from the World Economic Forum in Davos on Thursday. "The multinational corporation is in jeopardy. Emerging countries are threatened."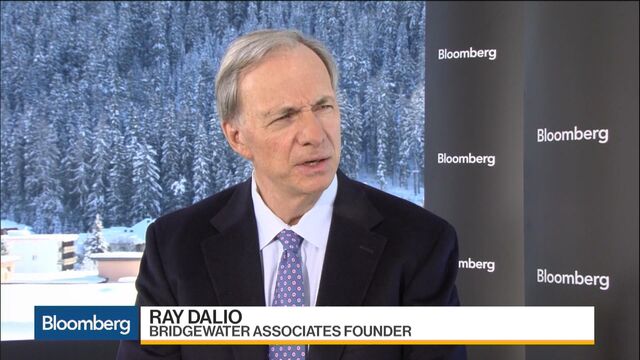 Dalio said the big question is how populism will be "engineered" by political leaders. He said it remains to be seen whether incoming President Donald Trump is aggressive and thoughtful, or aggressive and reckless. Dalio cited Franklin Roosevelt as a president who managed populism wisely during the 1930s.
The hedge fund founder said economic growth will be stronger than he had expected, which doesn't bode well for bonds. He sees a bear market for bonds, but "not much" of one.
"It's negative for the bond market but not a big negative," Dalio said.
Dalio repeated his view that Trump's win has unleashed "animal spirits," which are fueling equities. Stocks are "modestly attractive not big-time attractive" and that "hardly anything" is very attractive now.
His Westport, Connecticut-based firm oversaw about $150 billion in assets as of last year, making it the industry's biggest manager.
For more on Davos, see our special report on the World Economic Forum 2017.