China In No Rush to Win Inclusion in MSCI, Says Stock Regulator
Bloomberg News
Securities regulator cites key differences over index futures

MSCI inclusion is even less likely this year: BOCOM's Hong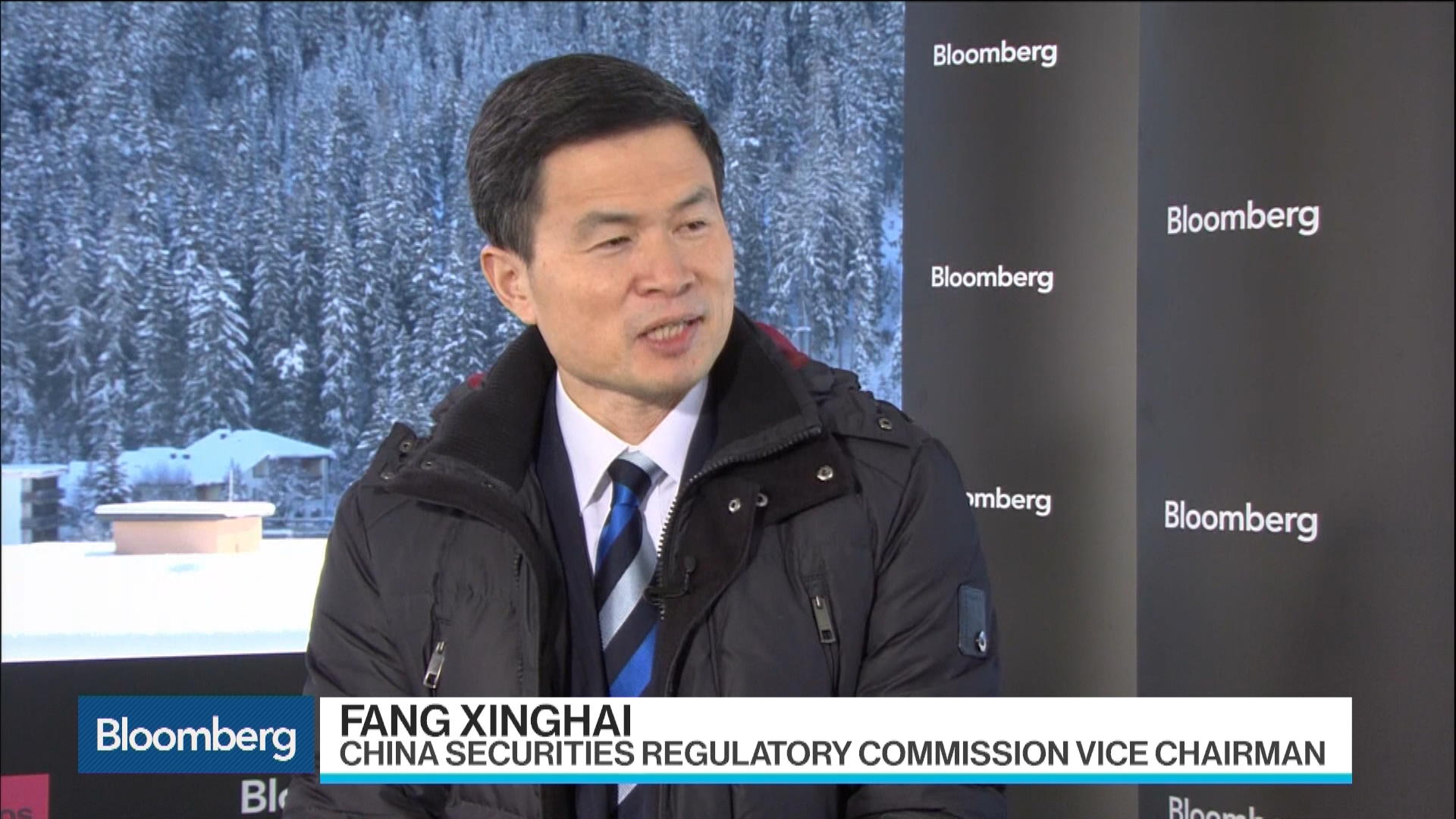 Investors shouldn't get their hopes up on China's shares entering MSCI Inc.'s benchmark indexes this year, the no. 2 official at the securities regulator signaled.
The nation is in no rush to win inclusion because its $6.4 trillion equity market has enough liquidity and differences over the development of index futures won't easily be resolved, Fang Xinghai, vice chairman of the China Securities Regulatory Commission, said on Thursday. China probably won't be granted entry in 2017 amid tightening capital controls, according to the chief strategist at Bocom International Holdings Co.
"MSCI wants China's index futures to be traded globally," Fang said in an interview in Davos, Switzerland. "It's not that we totally object to it, but we believe it needs to be done step by step. We will talk to them about it."
MSCI refused to add mainland equities for a third year in June, singling out a rule that would force institutions anywhere in the world to get approval from Chinese exchanges before offering investment products linked to the nation's shares. The decision was a setback for officials in the world's second-largest economy, who have courted compilers of stock and bond gauges to lure inflows and make good on pledges to integrate China's markets into the global financial system.
But policy makers now face conflicting priorities. To resist yuan depreciation and maintain financial stability, they have stepped up curbs on outflows -- measures that also make it harder to assuage global investors' concern over the ease of repatriating their money.
"This year is less likely than last year," said Hao Hong, chief strategist at Bocom in Hong Kong, referring to China's inclusion into MSCI measures. "This year the most important thing is capital controls. People would be concerned if they put money in China and it's very difficult to get it out."
MSCI, compiler of one of the world's most followed emerging-market indexes, said last year that it will reconsider inclusion in its 2017 review, while not ruling out an earlier announcement. The rejection surprised analysts at many major banks, including Goldman Sachs Group Inc. and Citigroup Inc. MSCI said in September it's continuing to monitor Chinese stocks and has seen some positive developments.
Bond Inclusion
CSRC's Fang also said Thursday that joining global bond indexes is not a priority at this stage. HSBC Holdings Plc has previously estimated that inclusion in major debt gauges could help draw as much as $150 billion to Chinese government debt, and MSCI entry could bring in $30 billion.
China's stock-index futures market was the most active in the world before regulators moved to curb trading in 2015 following the country's $5 trillion equity slump. The futures were targeted in part because selling them is one of the easiest ways for investors to make large wagers against stocks.
As the stock market stabilized, policy makers tried to find the right balance between their desire for control and a pledge to give markets a central role in the economy. The equity-index futures exchange plans to relax trading curbs, people familiar with the matter said this week.
The securities regulator is pushing for a Shanghai-London connect program, Fang said. Unlike the Shanghai-Hong Kong and Shenzhen-Hong Kong link, which allowed investors to buy stocks listed on each others' exchanges, the Shanghai-London link will focus on cross-listing and trading of each others' products so that investors won't move money overseas, Fang said.
— With assistance by Justina Lee, Jun Luo, Rachel Chang, and Nicholas Comfort
Before it's here, it's on the Bloomberg Terminal.
LEARN MORE