Canada's Most Dangerous U.S. Import? Currency Strength
The correlation between the Canadian and U.S. currencies has swelled in recent months.
By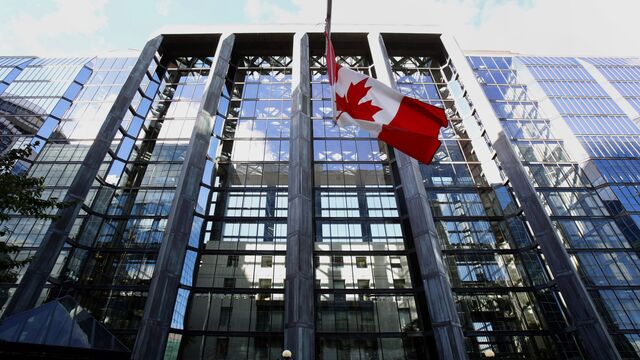 In perhaps his most pointed comments on the Canadian dollar, Bank of Canada Governor Stephen Poloz said Wednesday that the loonie's correlation to the U.S. currency "shouldn't be as high as it has been."
The world's best-performing  G10 currency in 2016 was the Canadian dollar, fueled by a rebound in oil prices and a share in the broad greenback rally that pushed the U.S. dollar spot index to its highest level since 2002. But this imported strength comes as a source of stress for America's neighbor to the north by reducing the competitiveness of the nation's exports.
The 120-session correlation between the Canadian and U.S. dollars has soared in recent months to reach multi-year highs relative to two other G3 currencies -- the euro and Japanese yen -- as well as the Mexican peso, a key competitor for Canada in international trade.

While the governor acknowledged that a strong connection between the two currencies is fairly common, historically speaking, amid periods of broad U.S. dollar strength, he emphasized that this time should be different. The collapse in oil prices since the middle of 2014 has left Canada with considerably more economic slack to absorb than its neighbor to the south, noted Poloz. 
But lately, the story in financial markets has been one of convergence, not divergence.
The lockstep moves between the currencies is being driven by a similar marriage in the bond market, with two-year Canadian and U.S. government borrowing costs moving in concert to a degree not seen since 2011.
"Canada's economy improved recently, but inflationary pressure remains subdued, suggesting that monetary firming will not come for some time," writes Hendrix Vachon, senior economist at Desjardins Securities. "The correlation between Canadian and U.S. two-year yields is especially hard to explain given the expected monetary policy divergence."
These linkages between the two nations playing out in markets raise the prospect that Canada is importing financial conditions that are too tight for its economy to handle, and risk constraining growth.
The Bank said that the buoyancy of the loonie since its October Monetary Policy Report dampened the outlook for exports. On net, the central bank expects that trade will not contribute to economic growth in 2017.
Before it's here, it's on the Bloomberg Terminal.
LEARN MORE