Your Evening Briefing
Here are today's top stories.
Bloomberg News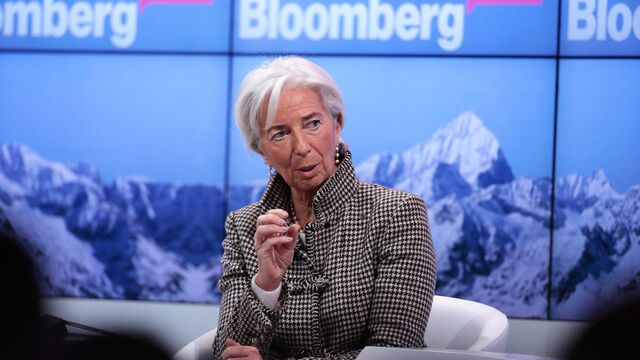 Want to receive this post in your inbox every afternoon? Sign up here.
Amid raging wildfires in Canada and disappearing Arctic sea ice, 2016 was declared the hottest year on record. If that sentence sounds familiar, it should: You heard it in 2014, and again in 2015. At this rate, it'd be more surprising if 2016 didn't earn the title. —Megan Hess
Davos elite searches for fixes to save its system from populists. On the second day of the World Economic Forum's annual meeting in the Swiss Alps, delegates disagreed on how best to address the upending of the western political order, a debate made doubly urgent by the string of elections in Europe this year where anti-establishment parties could gain more ground.
No surprise here: 2016 was the hottest year on record. The heat was experienced differently around the world, but most regions were unusually warm to downright scorching for much of the year. For a sense of what that looks like, our data visualization shows the steepest and most sustained surge in planetary temperatures ever recorded.
More than a dozen people run Mark Zuckerberg's Facebook page. Typically, a handful of Facebook employees manage communications just for the CEO, helping write his posts and speeches, while an additional dozen or so delete harassing comments and spam on his page, said two people familiar with the matter. Facebook also has professional photographers snap him, say, taking a run in Beijing or reading to his daughter.
American Airlines flight attendants are mysteriously getting sick. From oozing blisters and wheezing to rashes, itchy eyes, and sore throats, numerous American Airlines flight attendants say their new work uniforms are making them sick. But after multiple tests and a tense back-and-forth among their union, the airline, and the uniform supplier, the cause still isn't clear.
Trump crushed millions of dollars in oil options trades. A corner of the oil market has been in a frenzy about potential tax-reform plans favored by House Republicans. Now, some who study the market say comments by President-elect Donald Trump have poured cold water on those plans, devaluing millions of dollars in options trades.
The biggest global risks for 2017. Lethal hurricanes and floods loom outside. Stay inside huddled over your computer and you could lose your data. And in the minds of some, there's no point in going to work: An immigrant has already taken your job. Those are the top picks for the mostly likely global threats of 2017, according to a World Economic Forum survey of about 750 experts.
A sushi master's five simple rules for not embarrassing yourself. Daisuke Nakazawa, formerly the chef at the legendary Sukiyabashi Jiro in Tokyo, now has his own place in New York's Greenwich Village called Sushi Nakazawa. Though his new gig is less strict, he still has rules: Please, for the love of God, do not ask for more soy sauce.

Before it's here, it's on the Bloomberg Terminal.
LEARN MORE