U.K. Labour to Try to Amend Any Article 50 Bill to Soften Brexit
By
May awaiting court ruling on whether she has to pass law

Opposition sees chance to water down prime minister's plans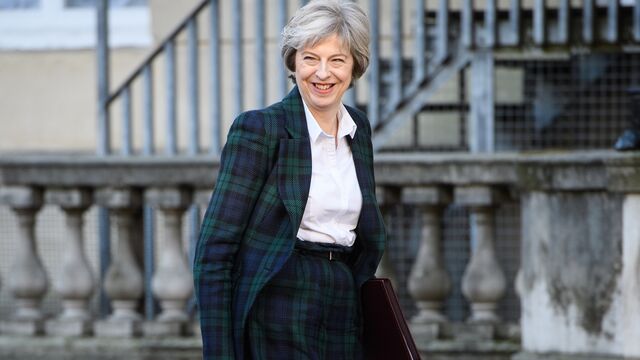 The U.K. opposition Labour Party will try to amend any legislation that Theresa May's government puts down to trigger Brexit in an attempt to soften her proposals.
Britain's Supreme Court will decide next week whether the prime minister can invoke Article 50 to start negotiations without passing a bill through Parliament. If she can't, Labour says the legislation she submits will provide an opportunity to raise questions about her negotiating aims.
"We would seek to amend that," leader Jeremy Corbyn's spokesman Seumas Milne told reporters in London. "But we will not vote against invoking Article 50."
Most members of parliament opposed leaving the European Union, and even though many say they accept the vote to leave, they have forced May to retreat in a series of votes over the details of Brexit. Milne didn't say what areas of May's plan Labour opposed, but he attacked her threat to wage economic war with the EU if Britain doesn't get a good deal.
Before it's here, it's on the Bloomberg Terminal.
LEARN MORE